去记录日常的情绪,感受与心情,所有的心灵的细小面。通过这场路程,
诚实的对待自己,勿忘初心,勇敢的追寻我们所希冀的一切
All The Tiny Illusions About Psyche
Psyche is a classical greek mythological personification ofthe soul, 
which is in the form of a beautiful girl. 
Psyche is the totality of the human mind: conscious and unconscious.
For me, art is a journey to explore myself, the growth of myself as 
a female, and to show my interpretations of life.
Through the MFA thesis, I want to view life from a psychological approach. 
I try to look back to my heart, as deep as I can, and in this way 
illustrate subtle emotions, feelings, moods and small facets of 
human perception. Through the journey, I face myself honestly 
and from my mind free all joy, sadness, fear, anxiety, dreams …
It is my hope that through my MFA thesis, we all can look back into our
inner heart and start to remember what we truly want in our lives and pursue it.
我认为艺术就是一场探索,探索自我与这场奇妙的人生。
Cadie views art as a journey to explore this wonderful andintriguing world. 
She feels there are two little people who live inside of her.
 One wants to explore human psyche to build a fantastical world. 
The other one loves nature, cute things and wants to create things 
that can make people feel warm and happy.
Watercolor is her passion and she loves the
 naturally fluid and soft movements of the medium.
The Internet and digital apps ignite a fire inside of her, 
which open a door to a new realm for her to explore colors 
and to create a more complex world inside her mind.
Red and blue ballpoint pens are an everyday tool. 
She loves to use them to record her thoughts
 from every memorable moment. 
To her, red is a symbol of emotional feelings,
 while blue is a symbol of rational minds, 
together they form the duality of the human psyche.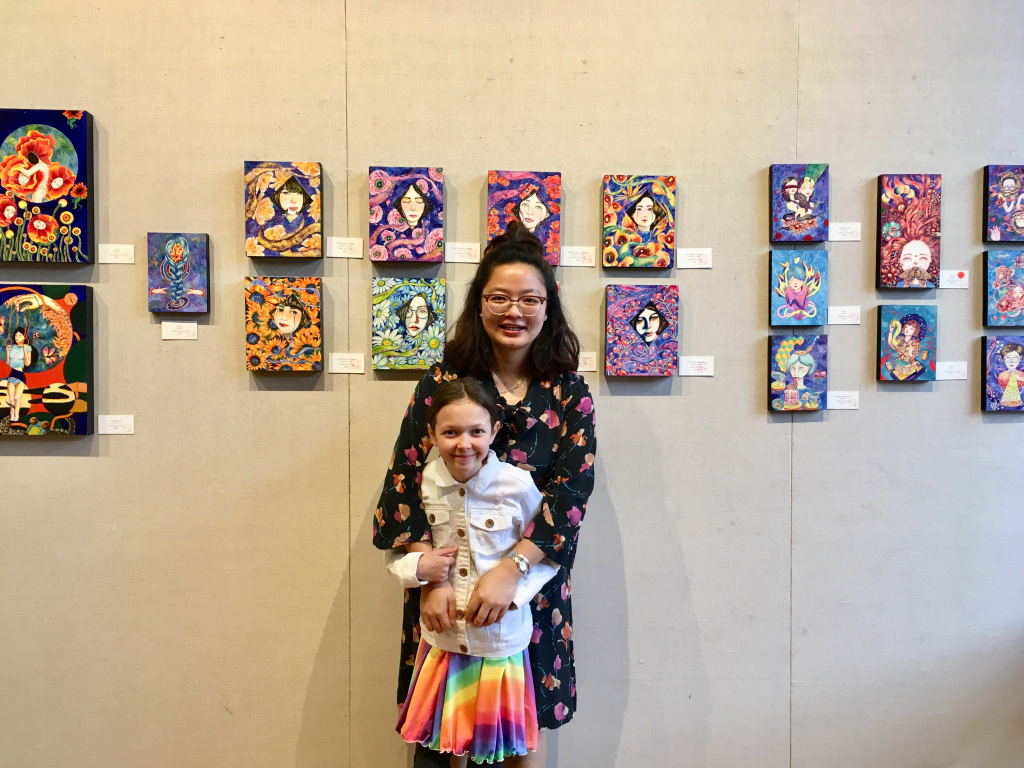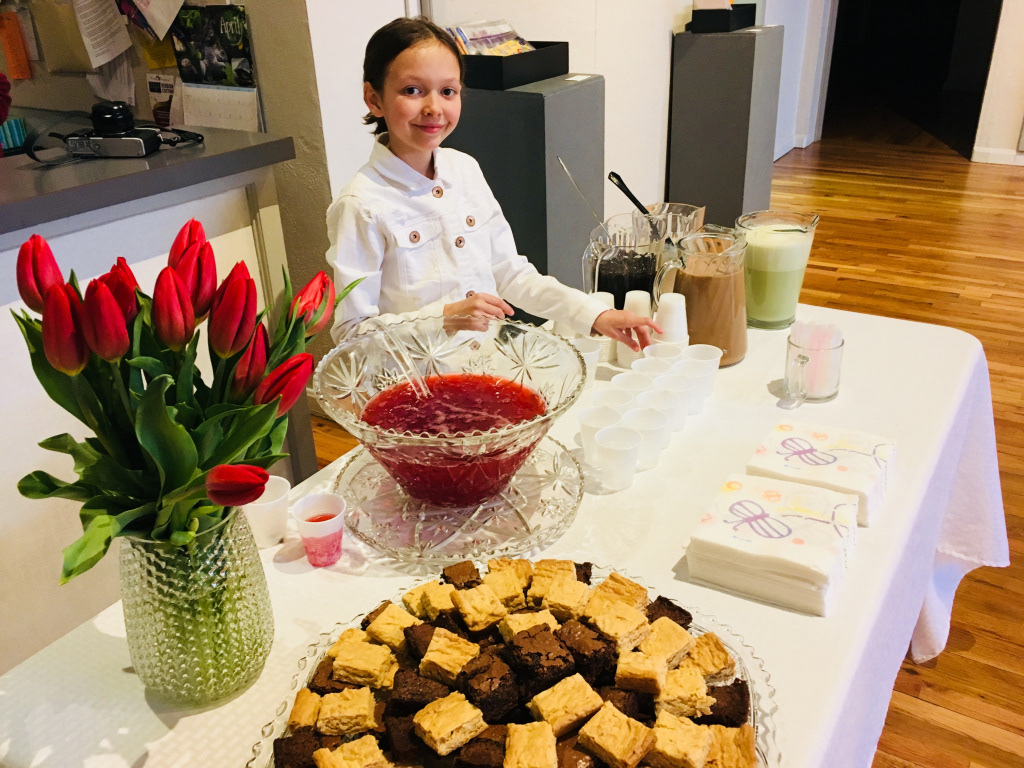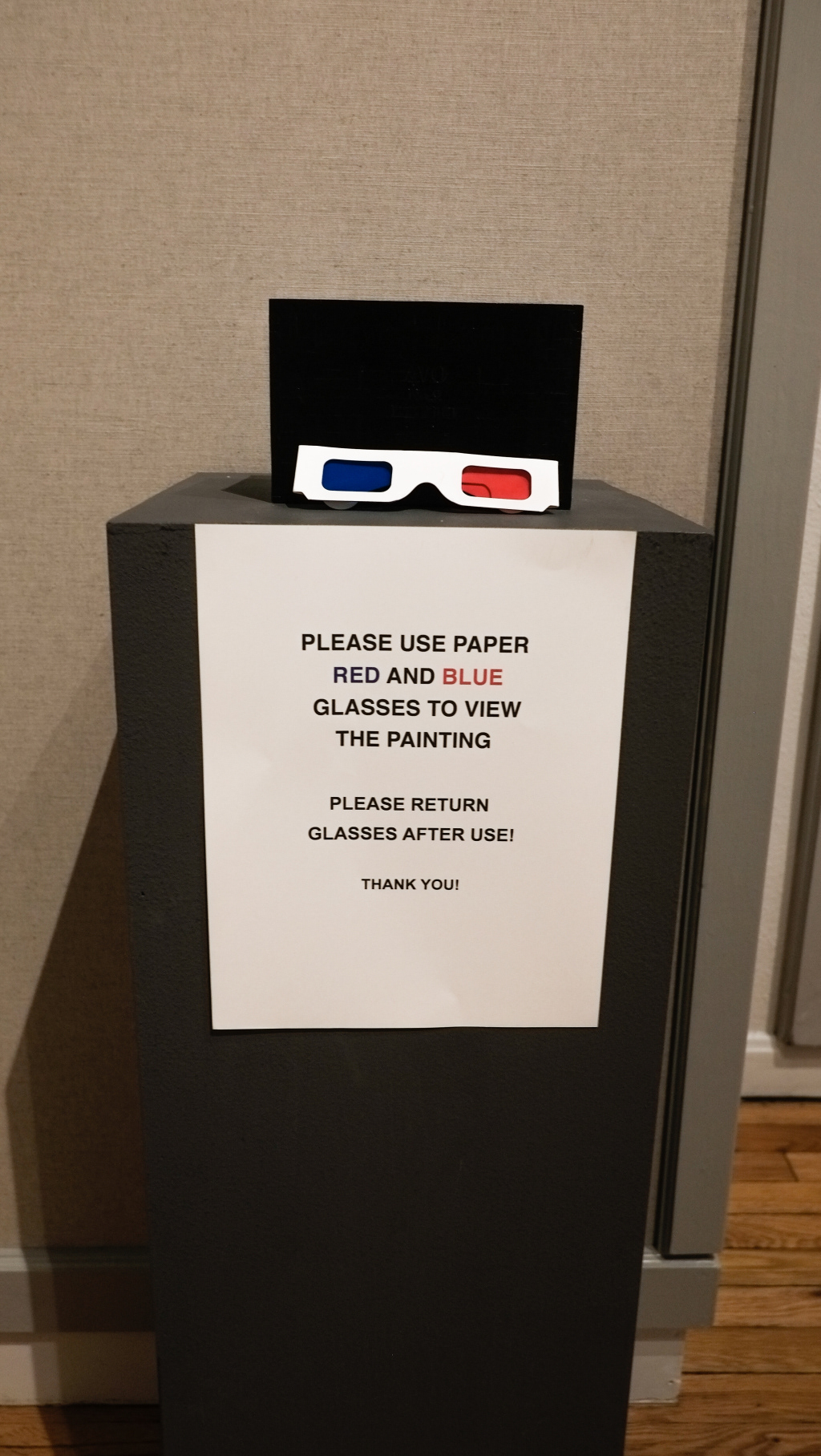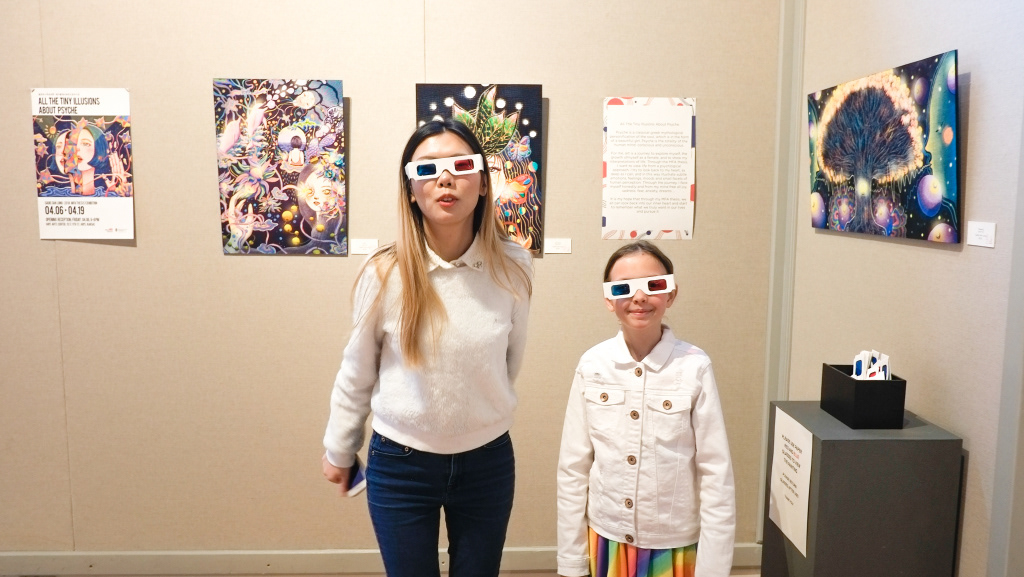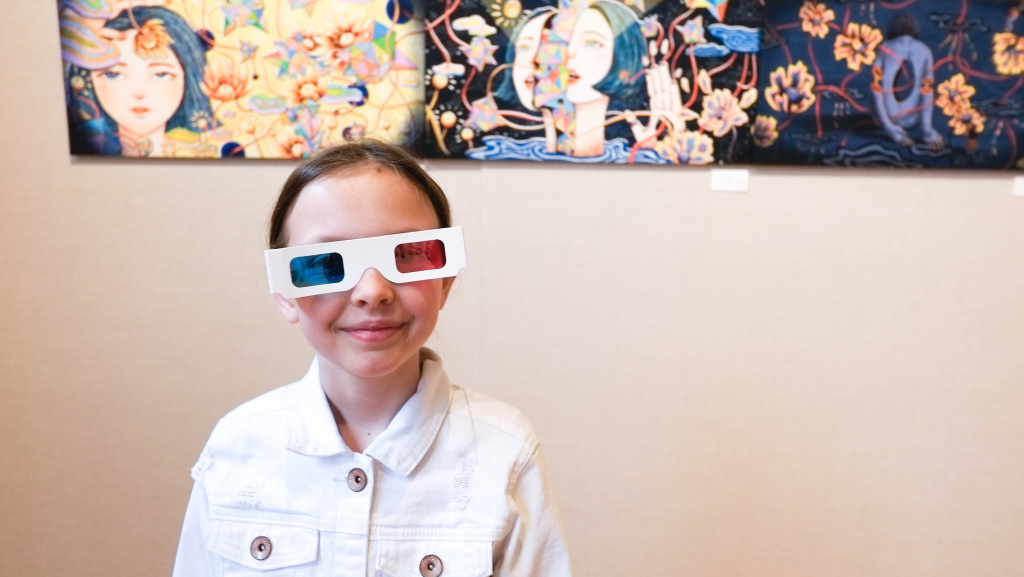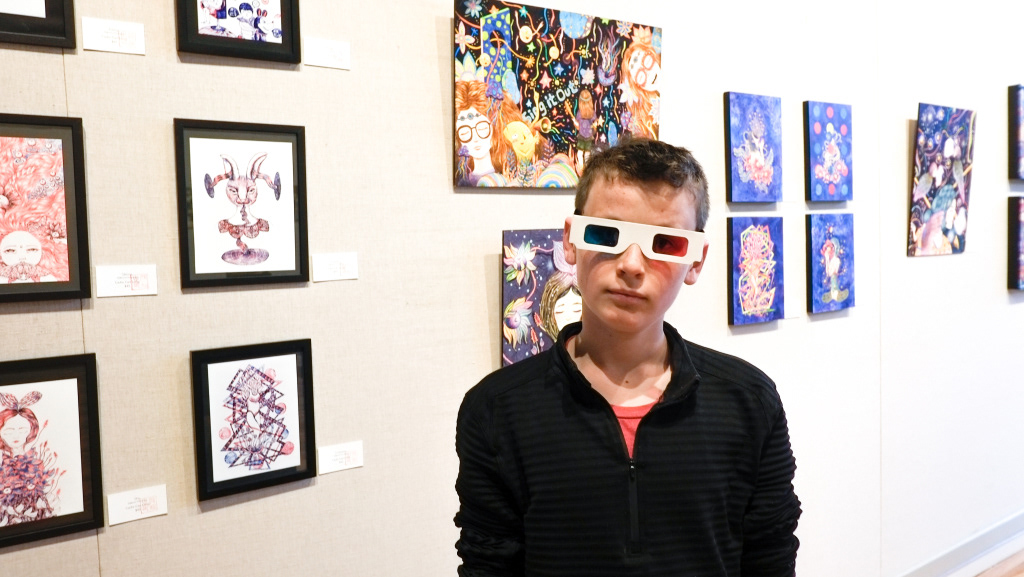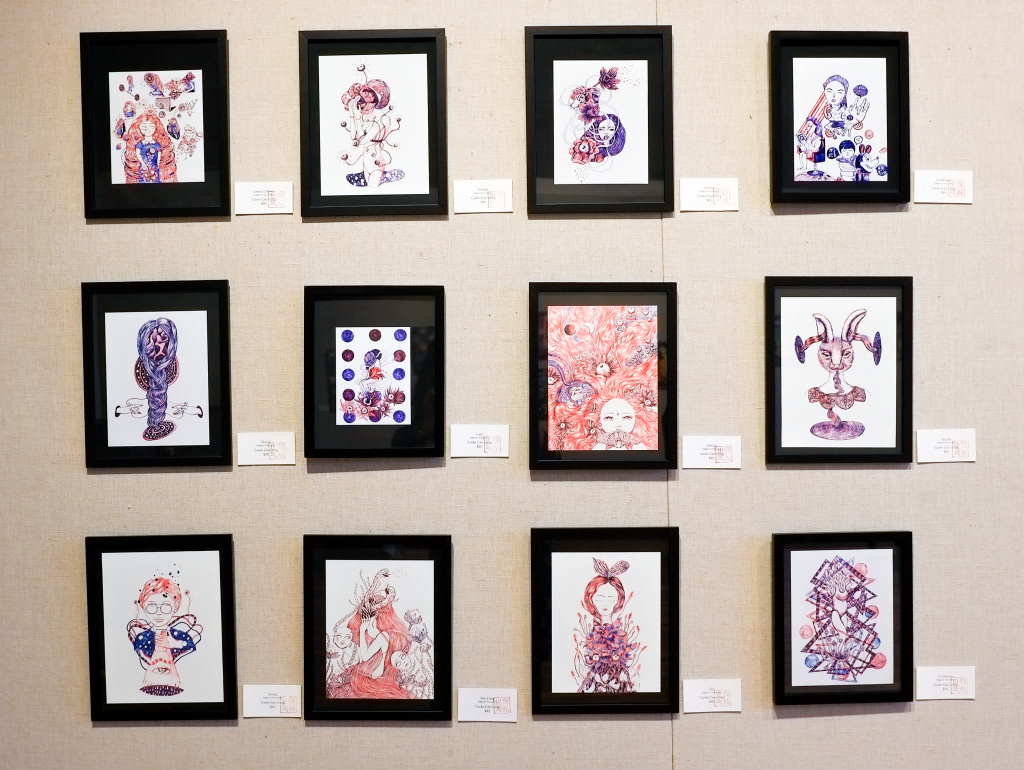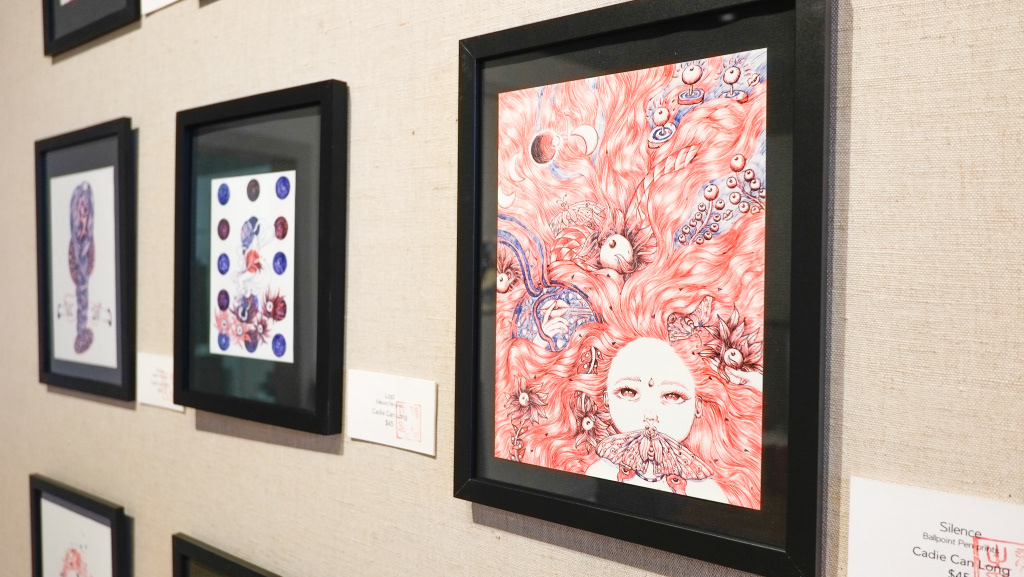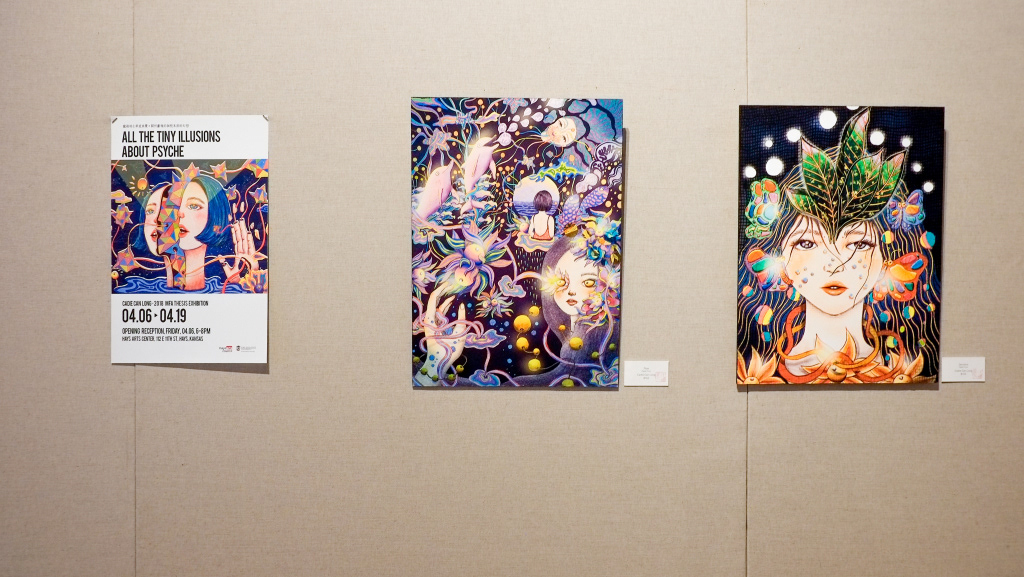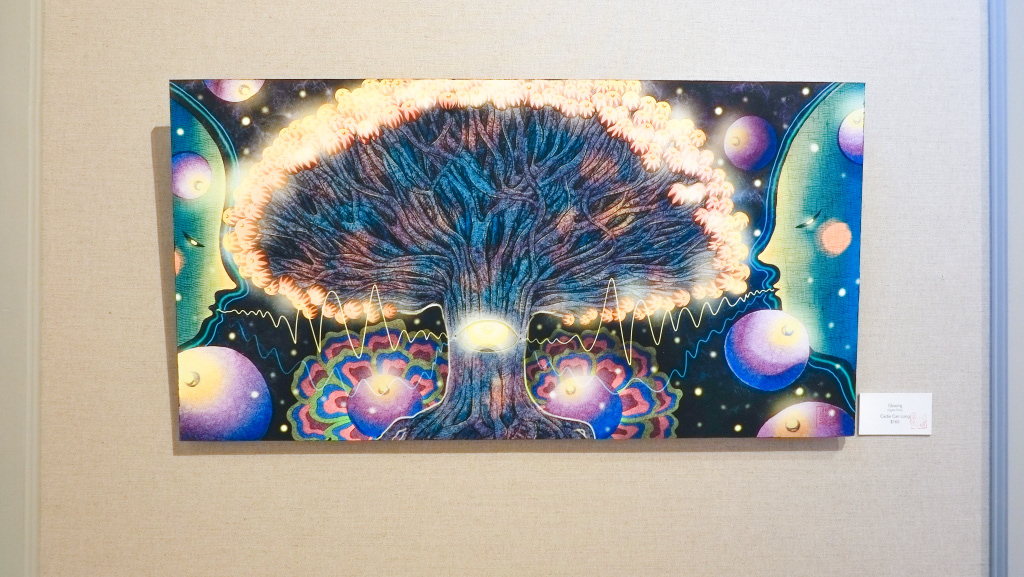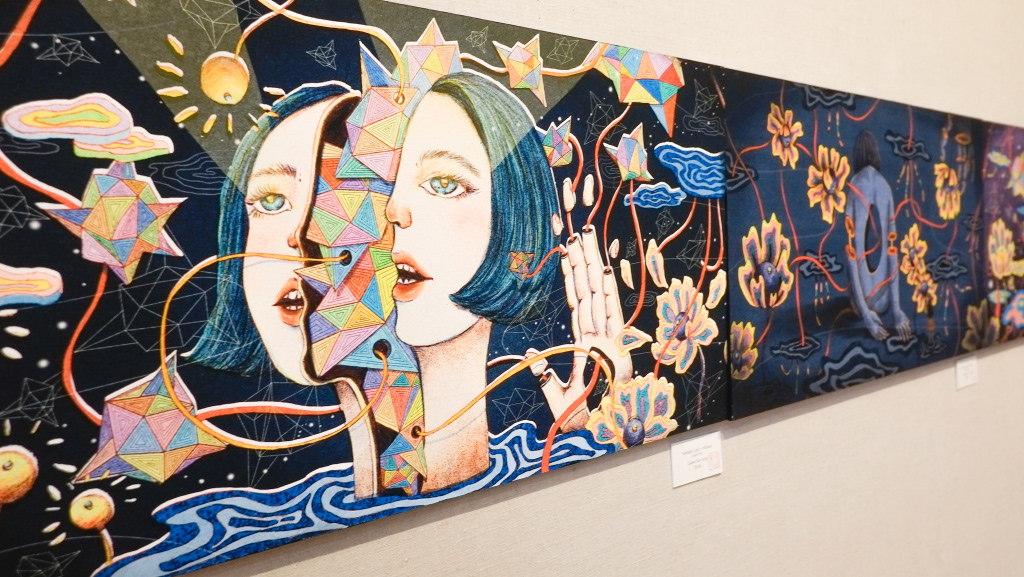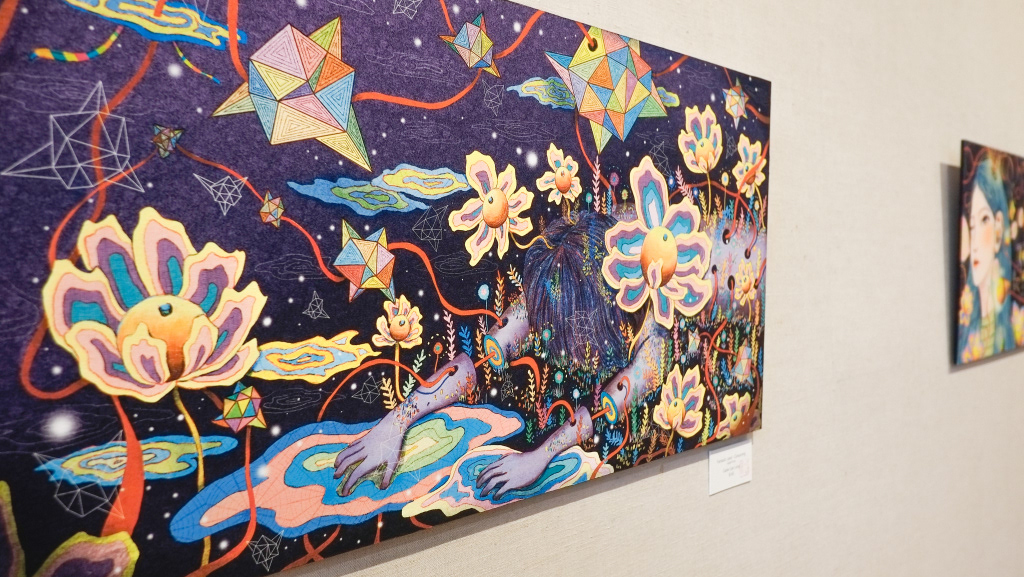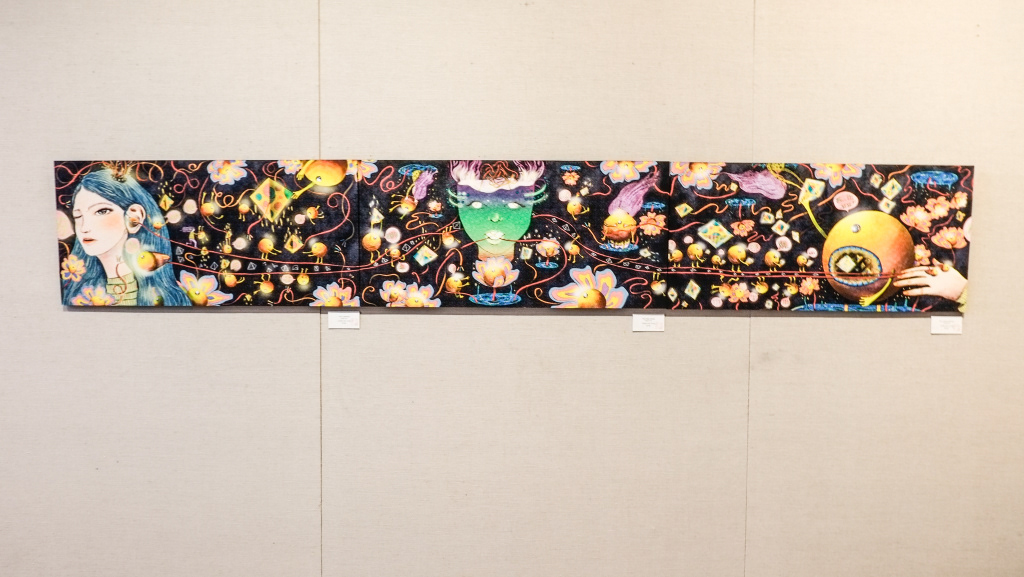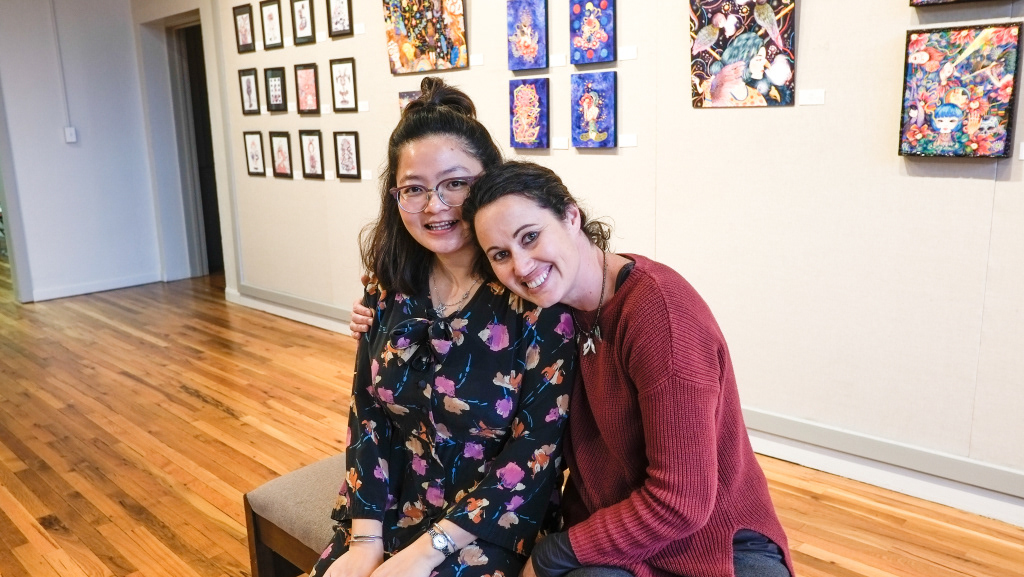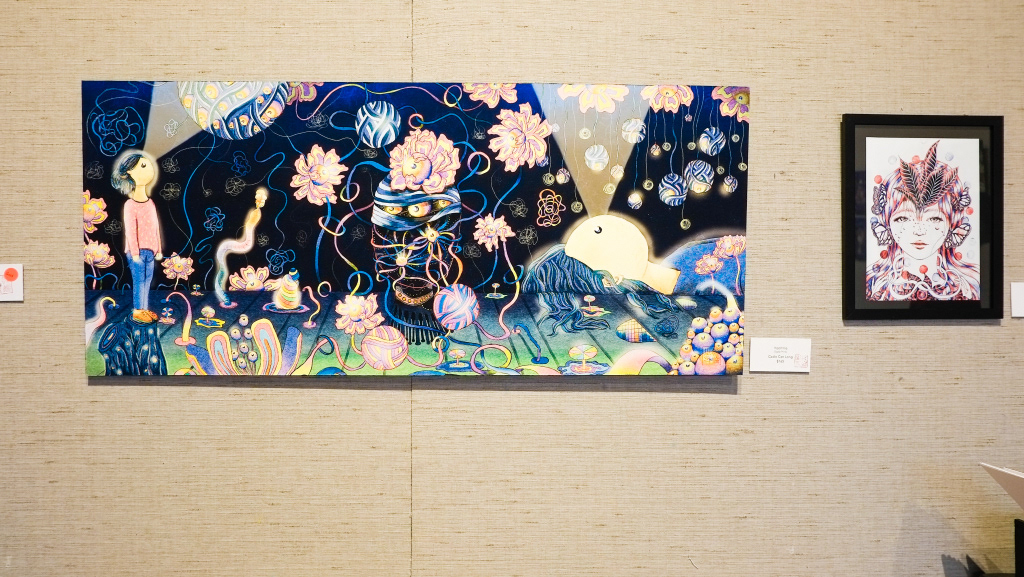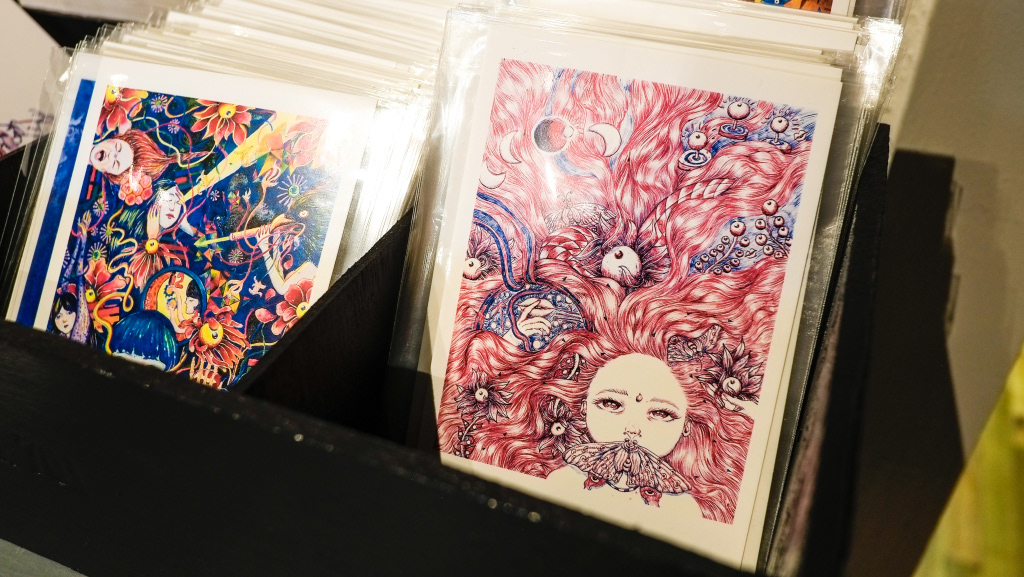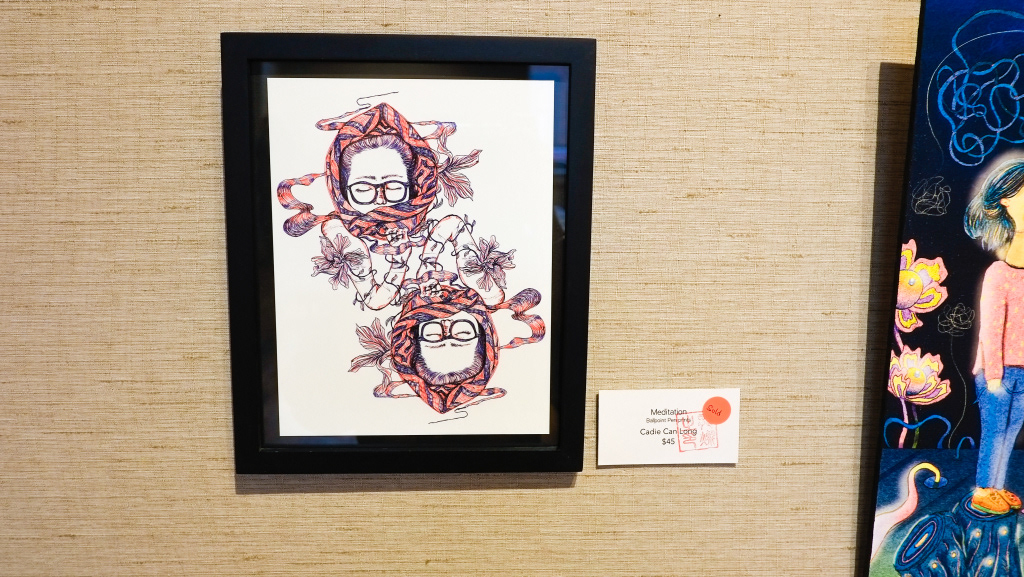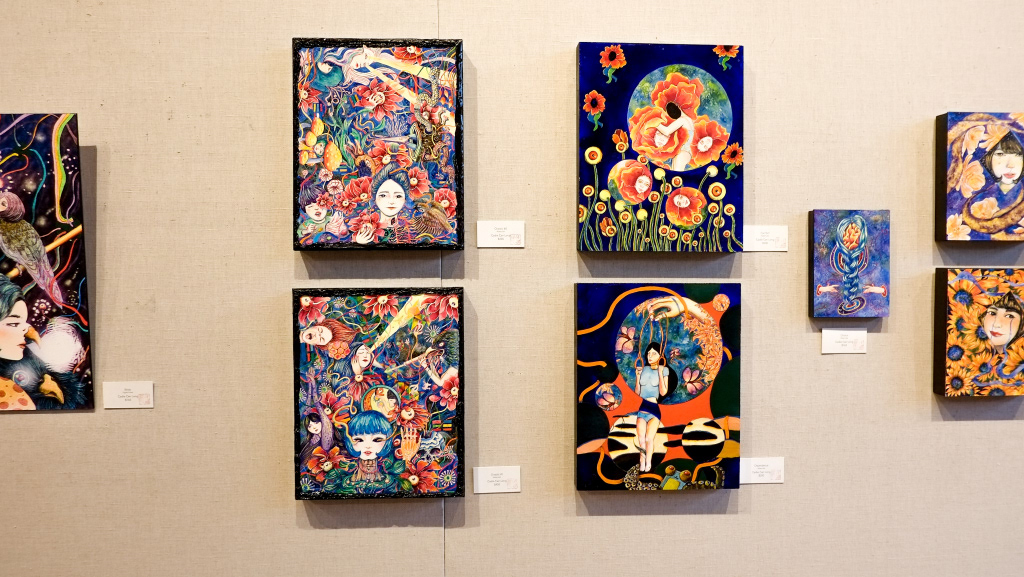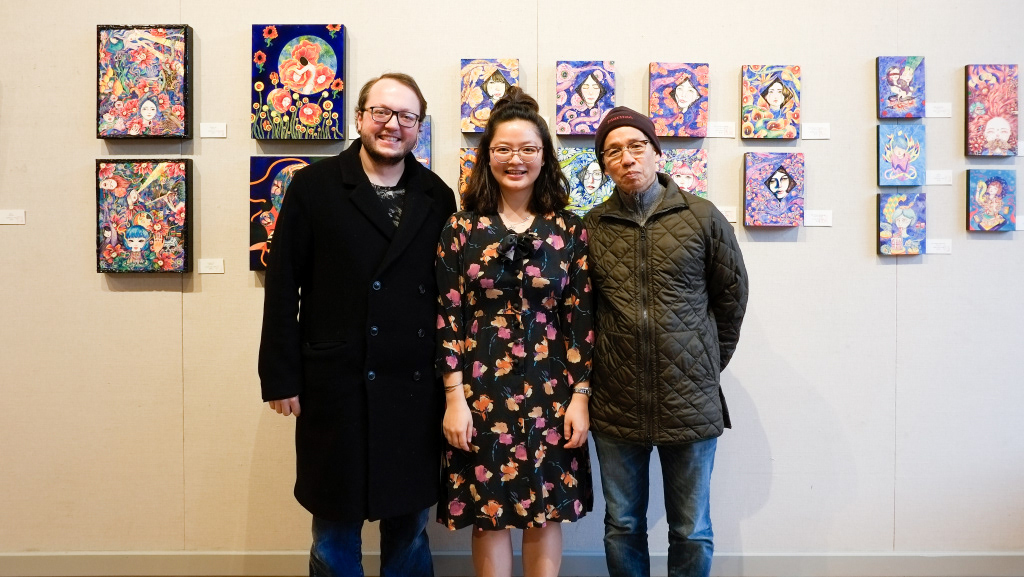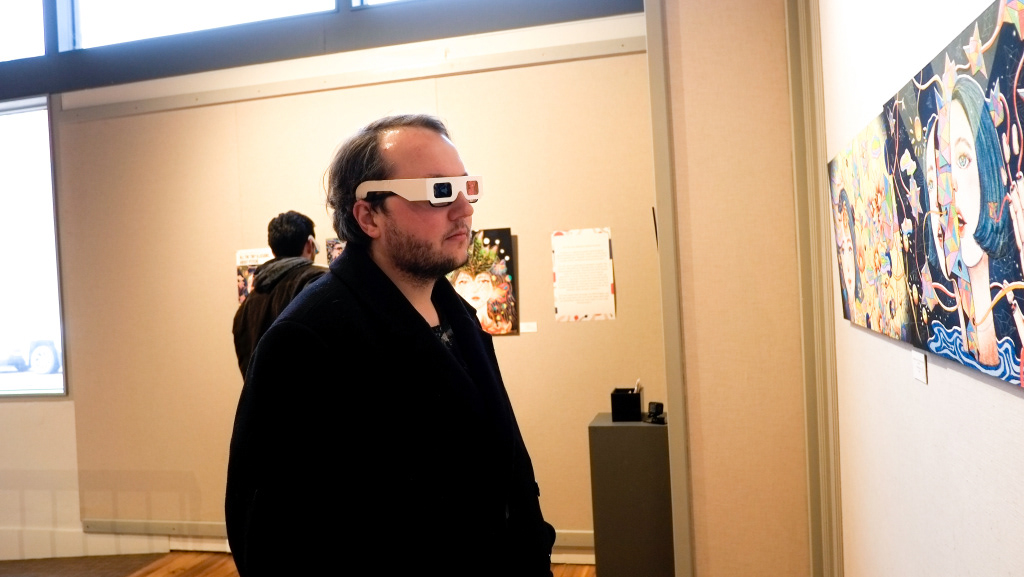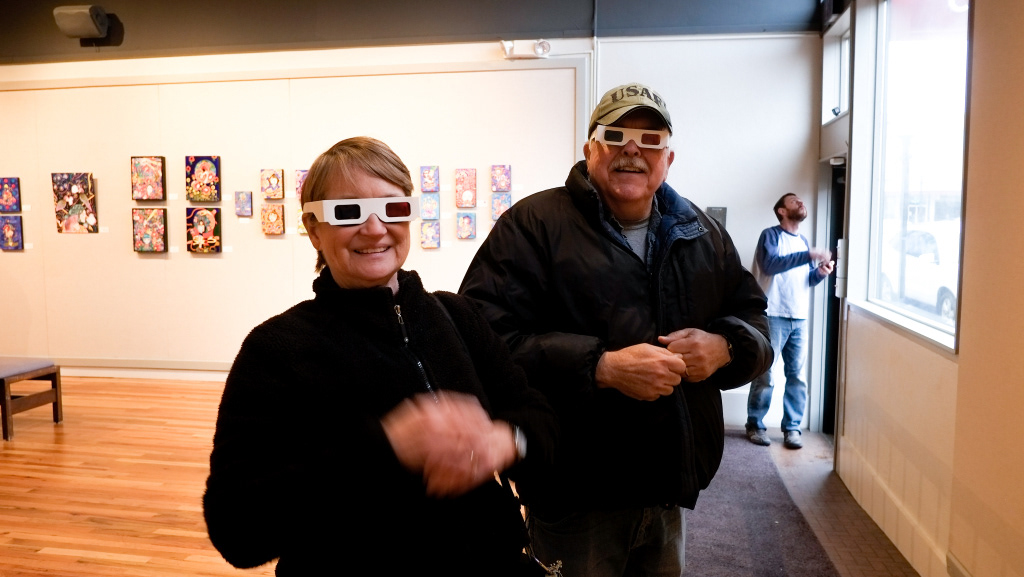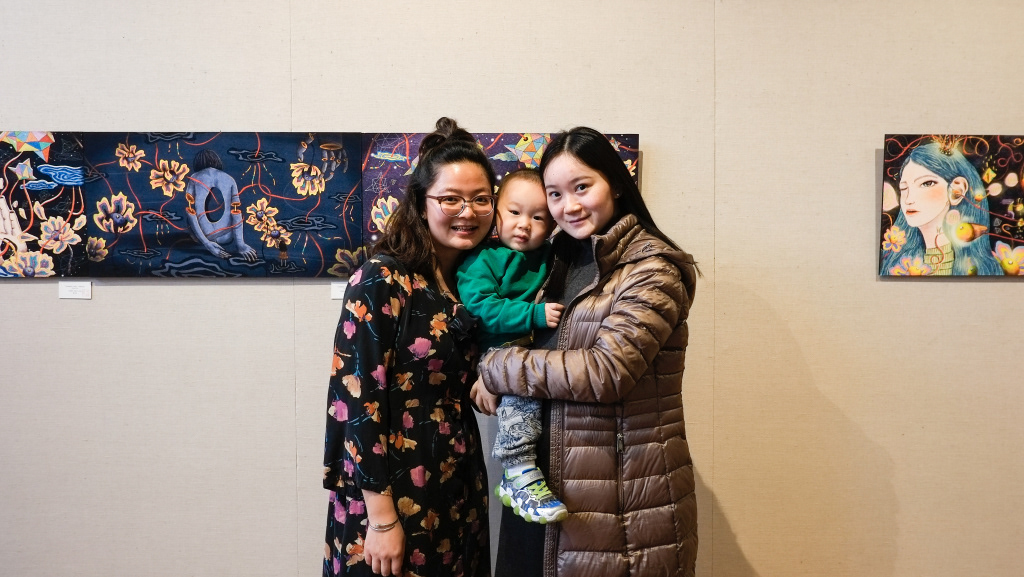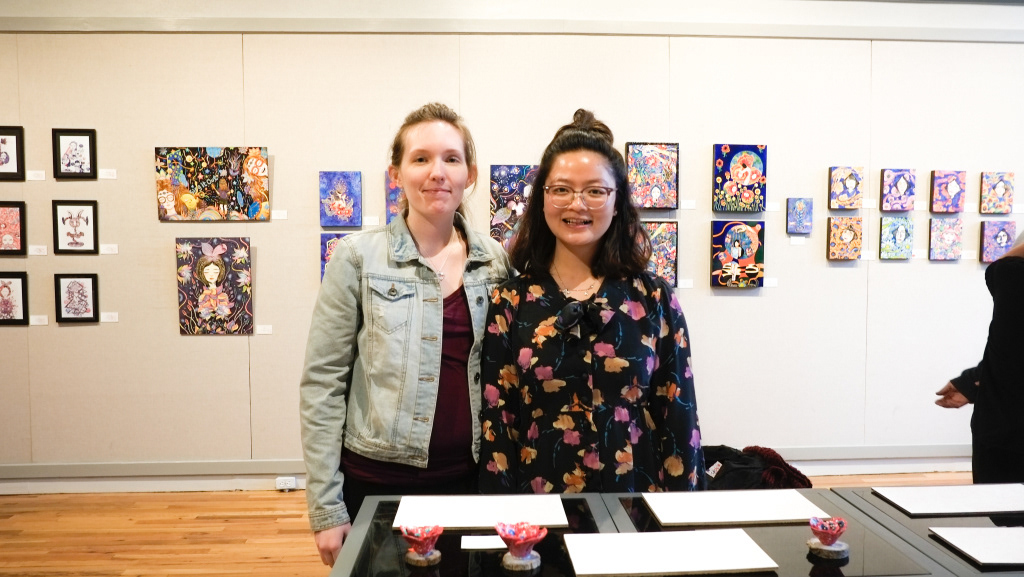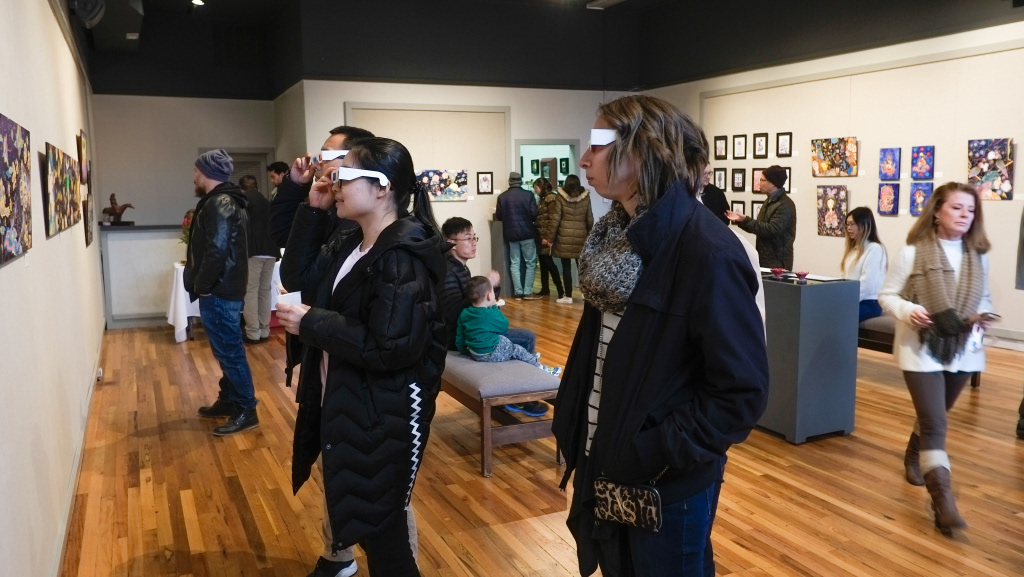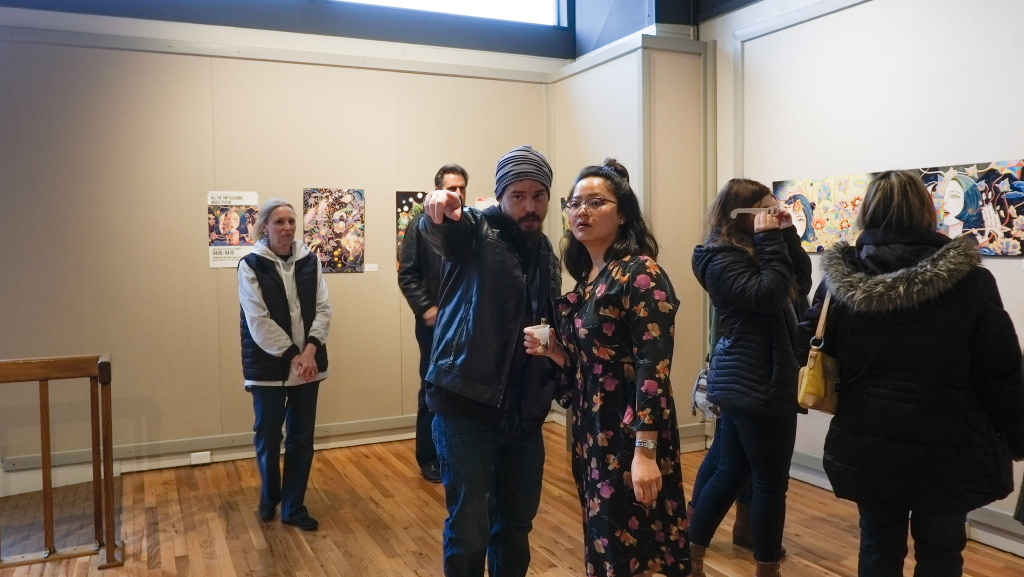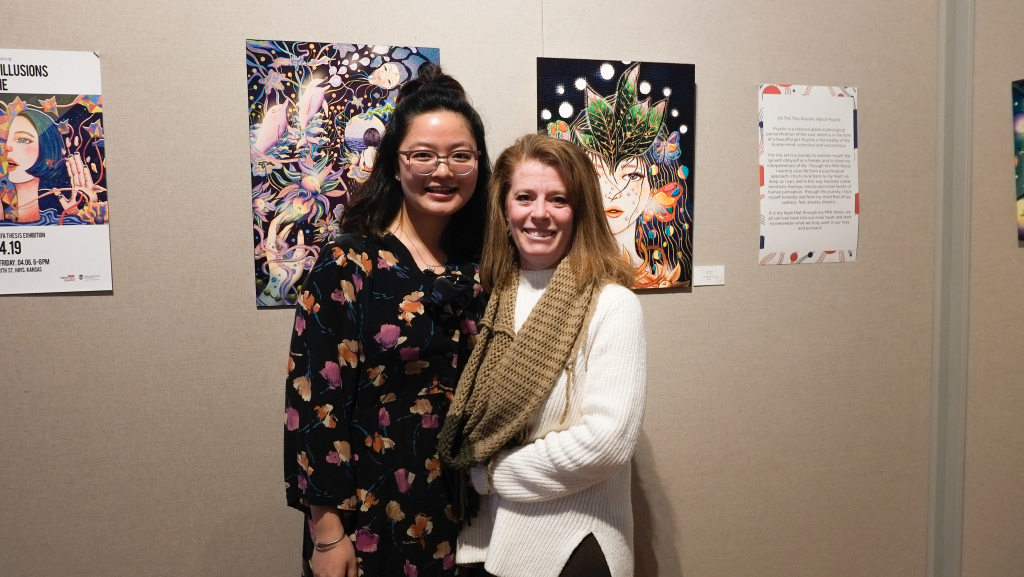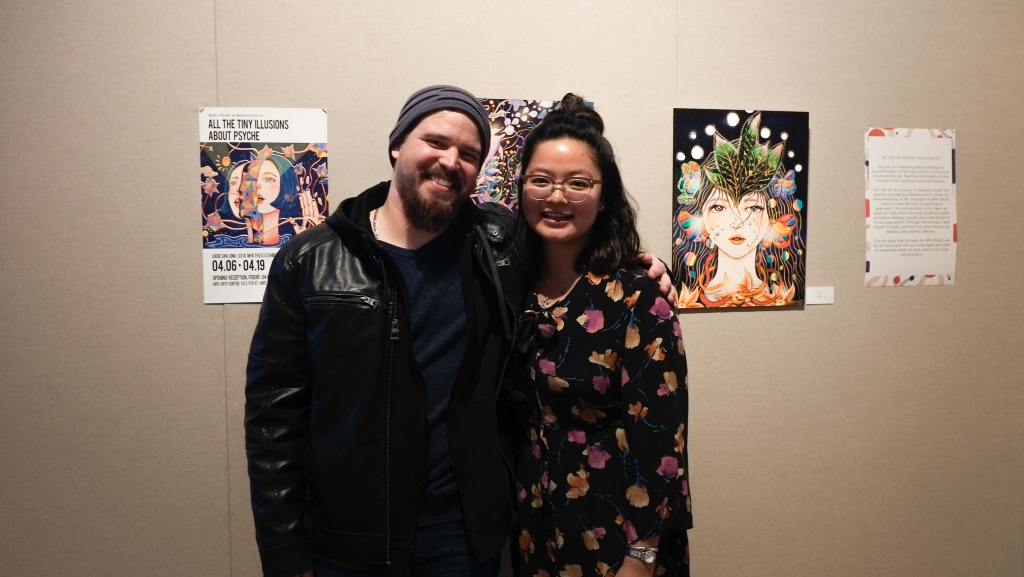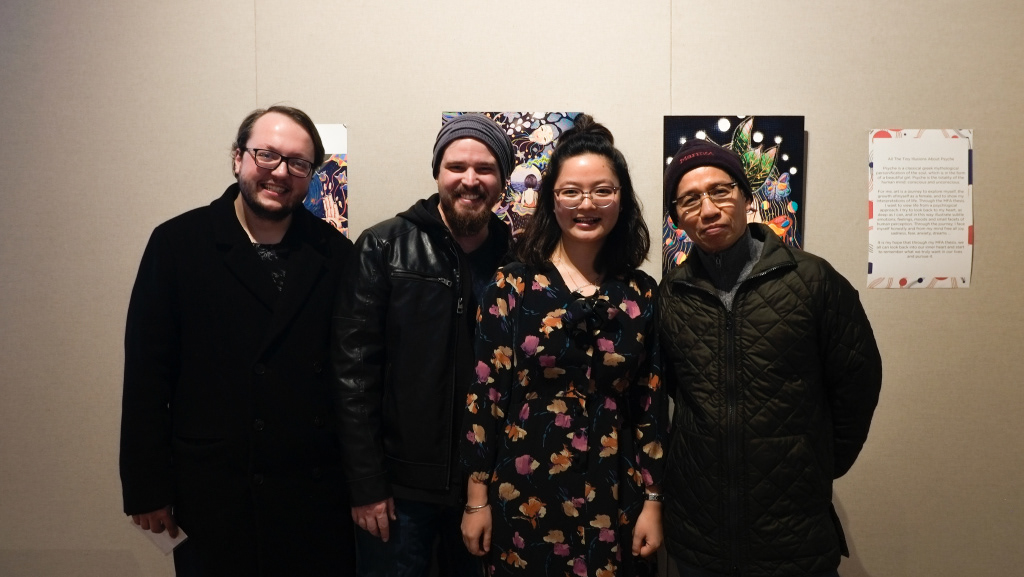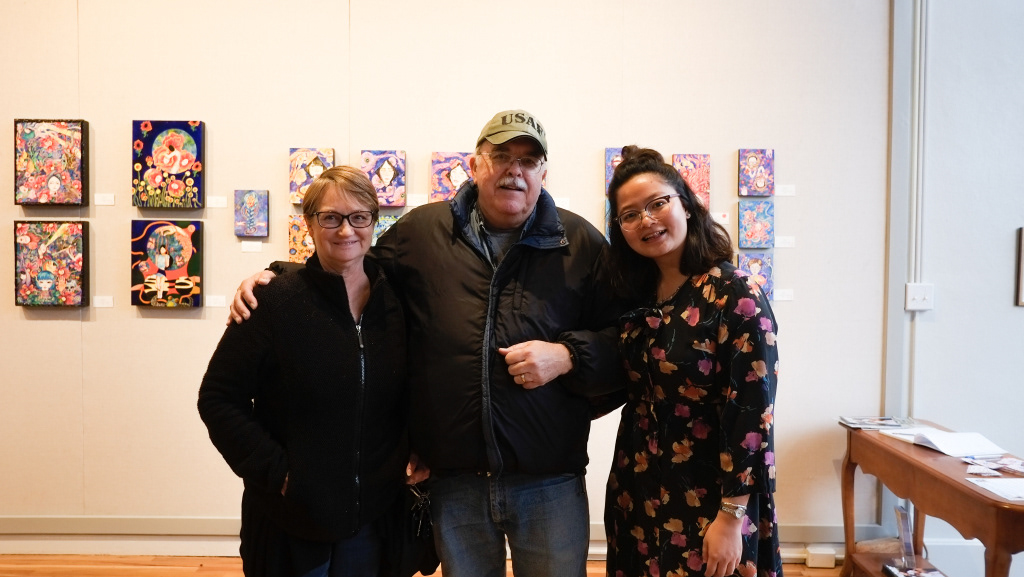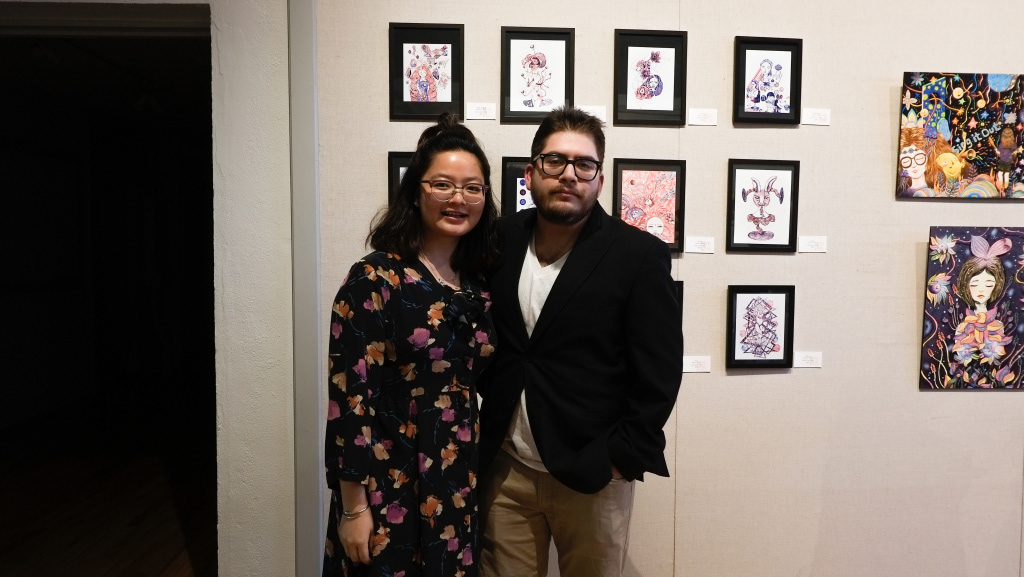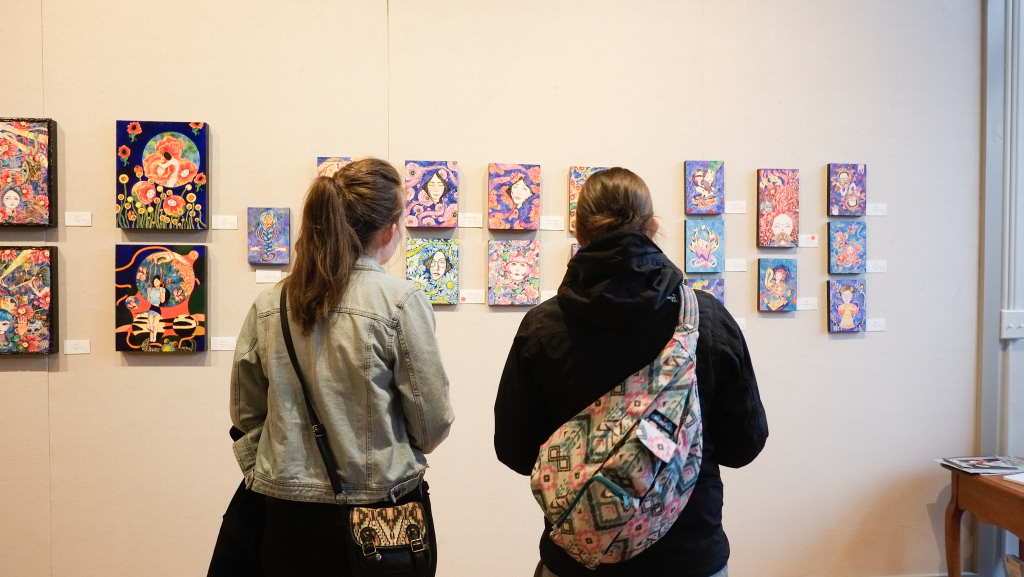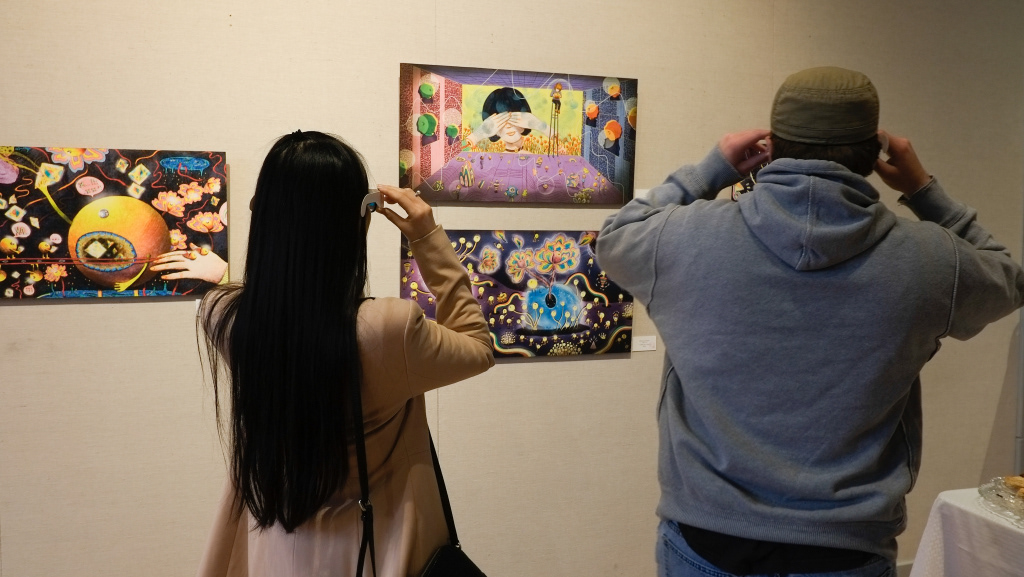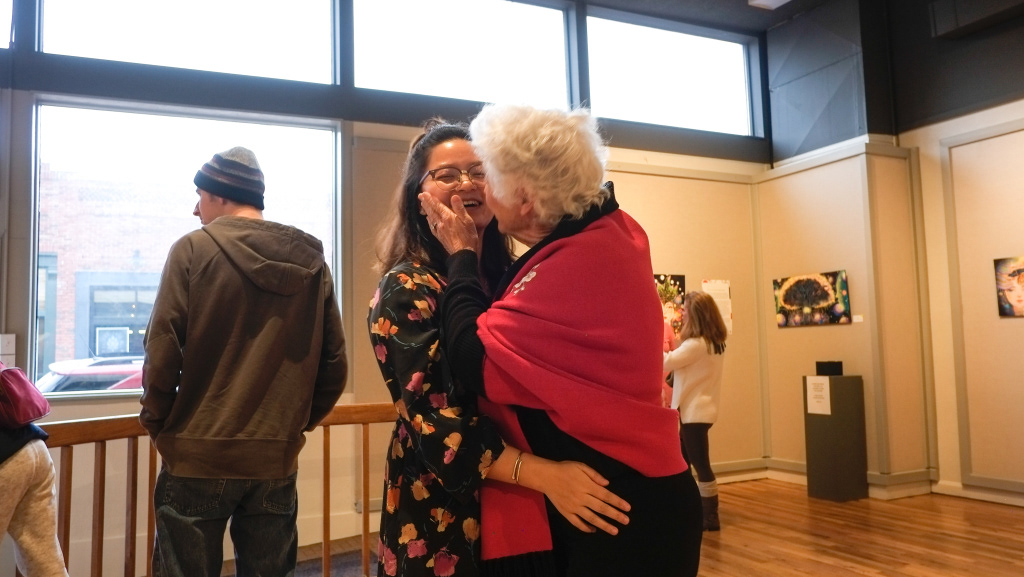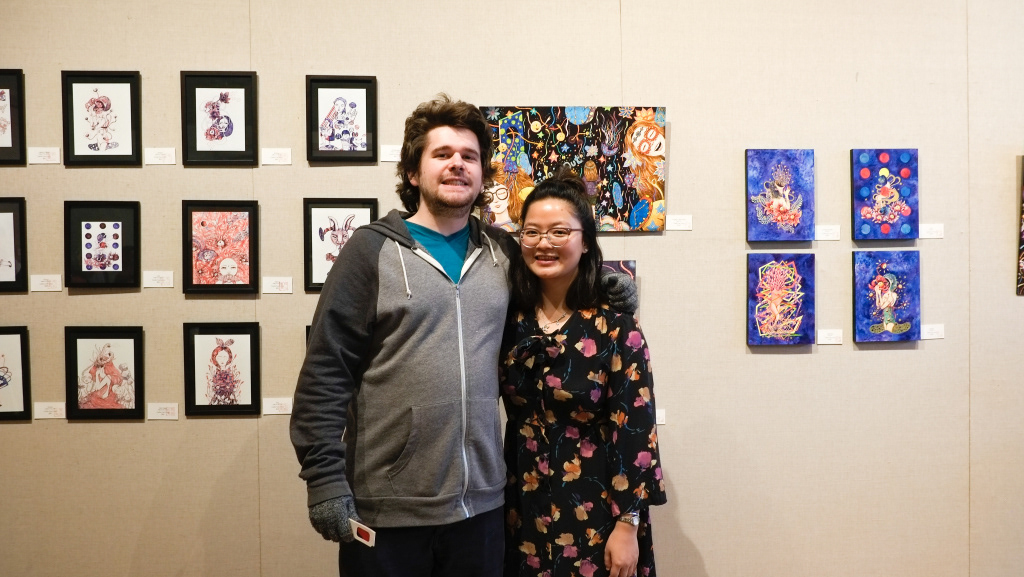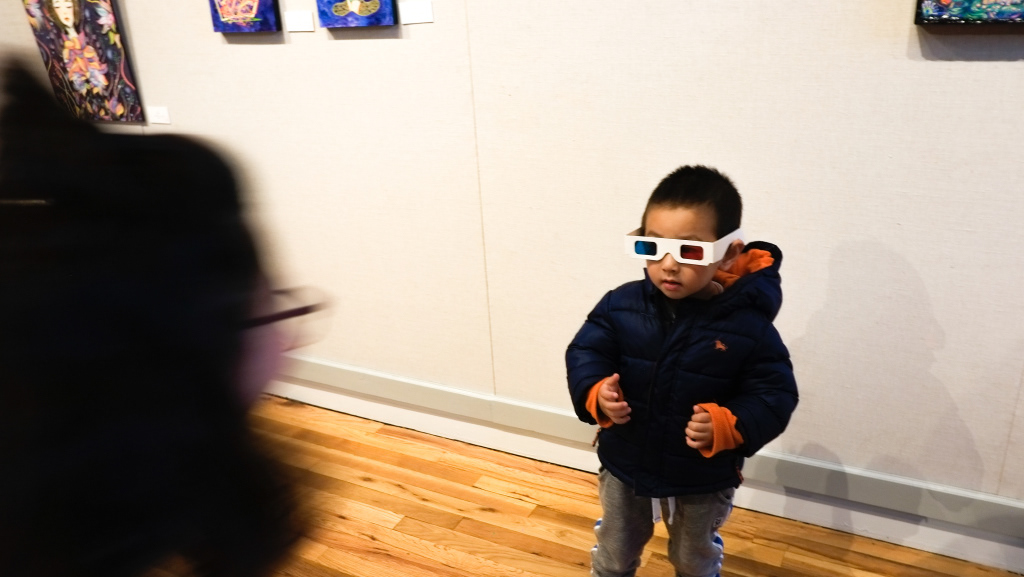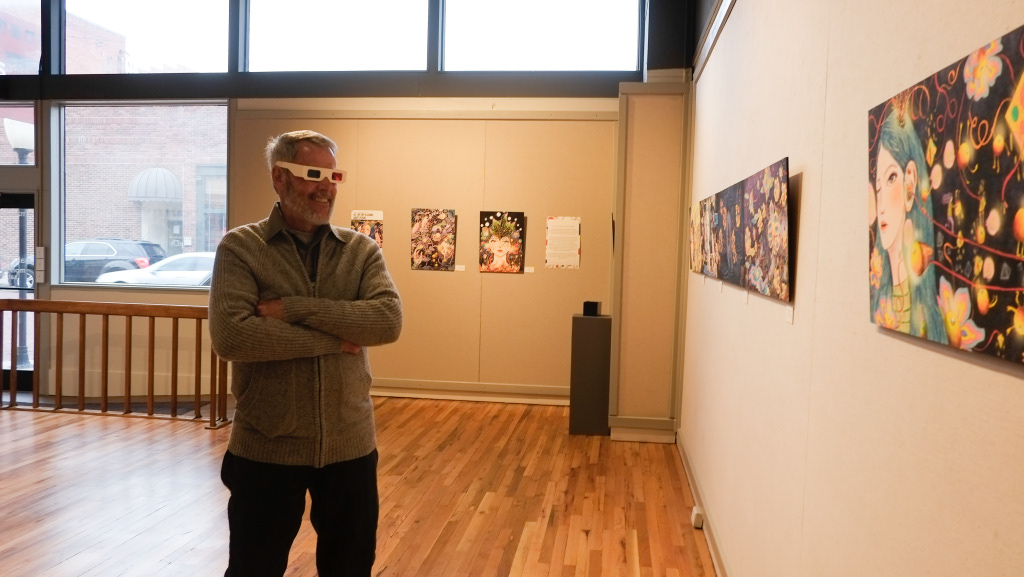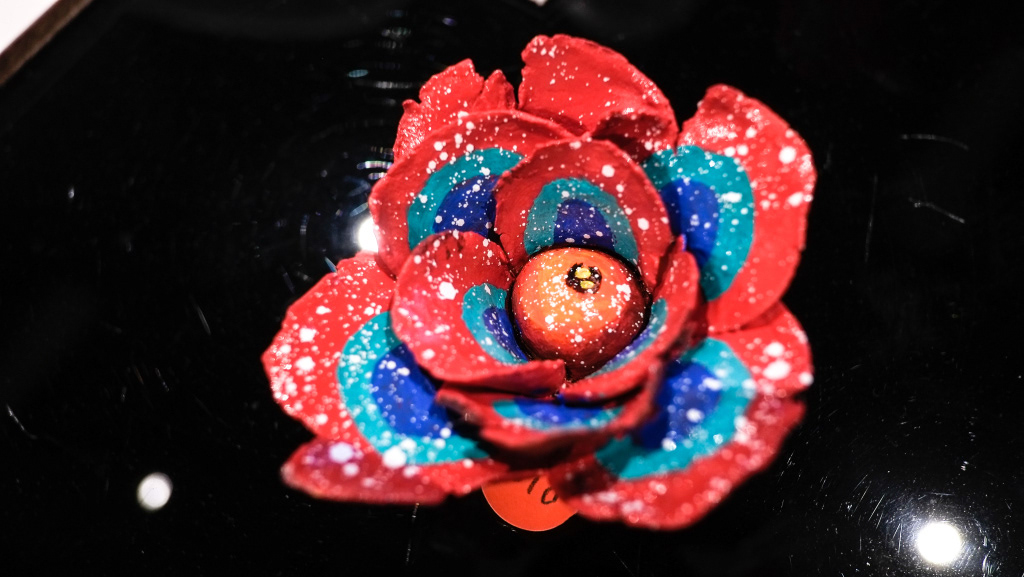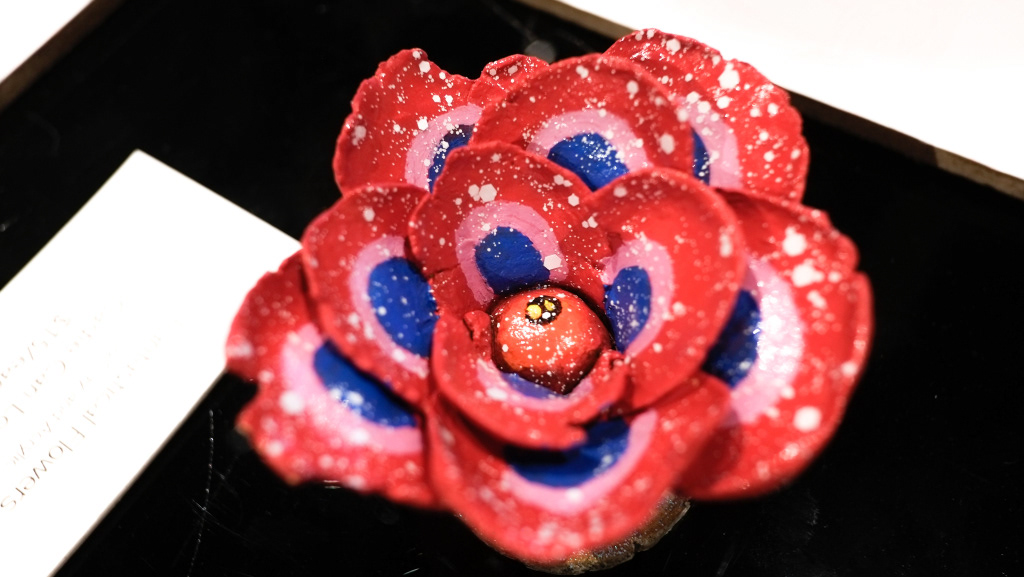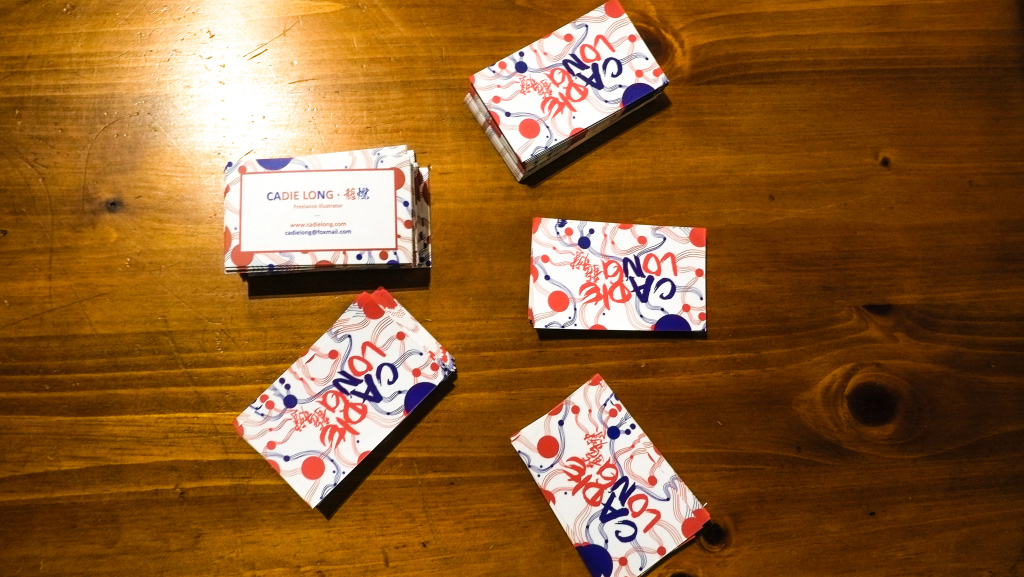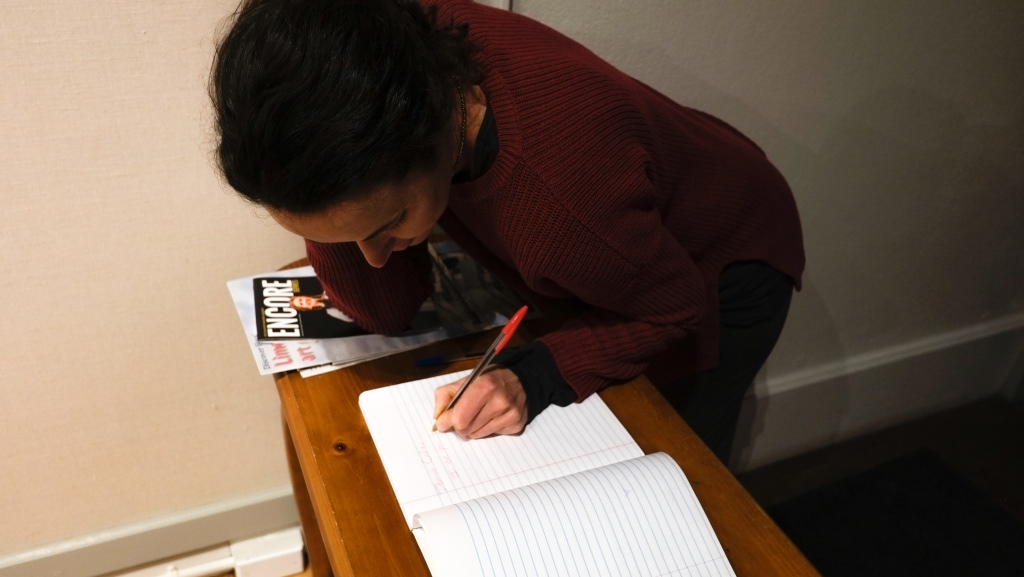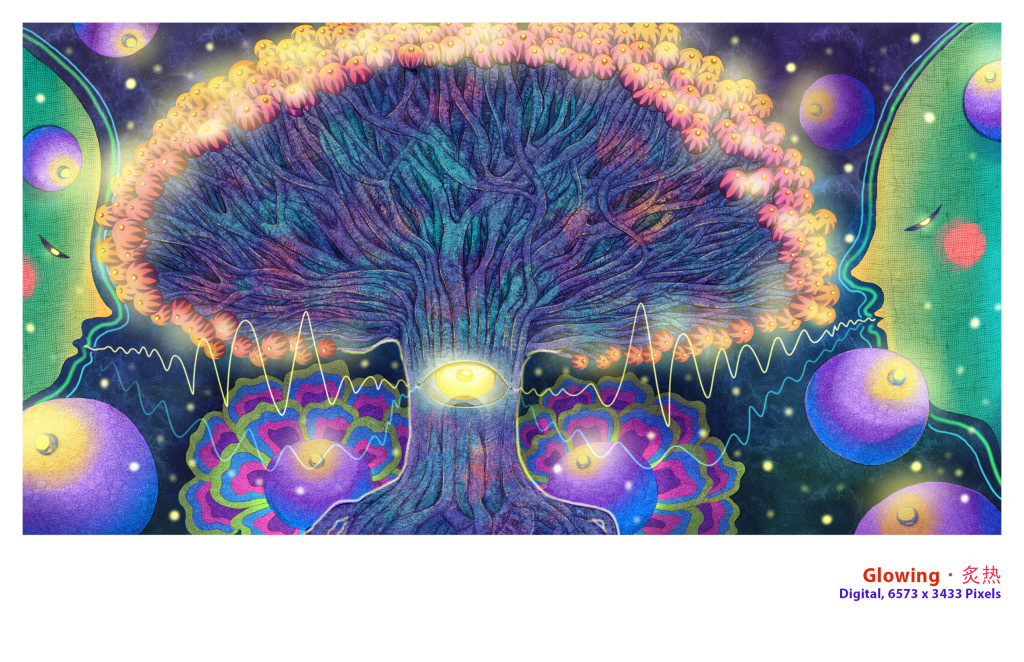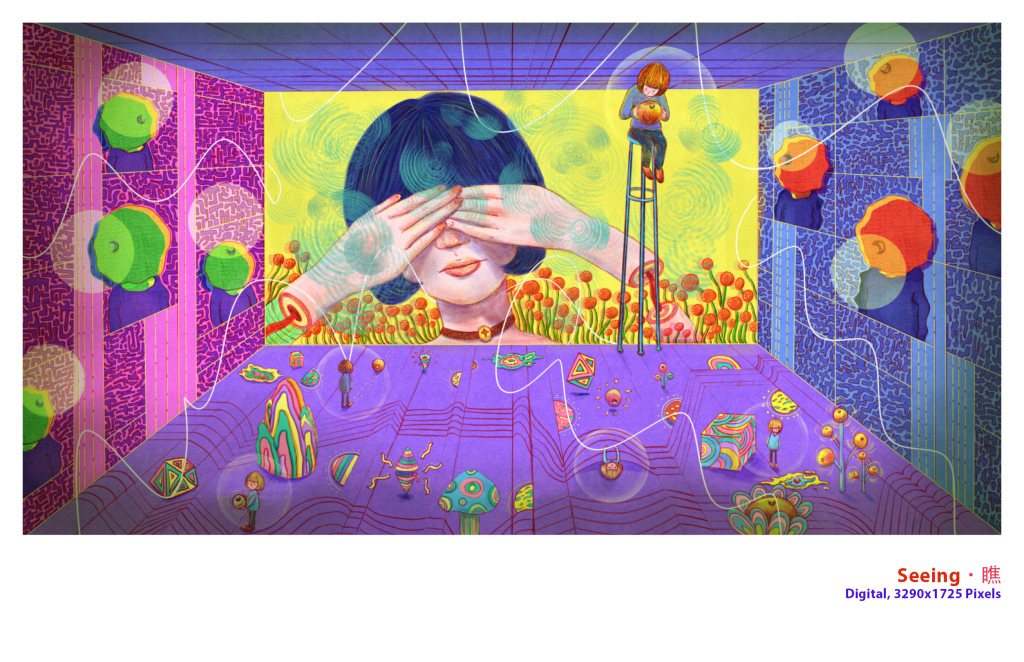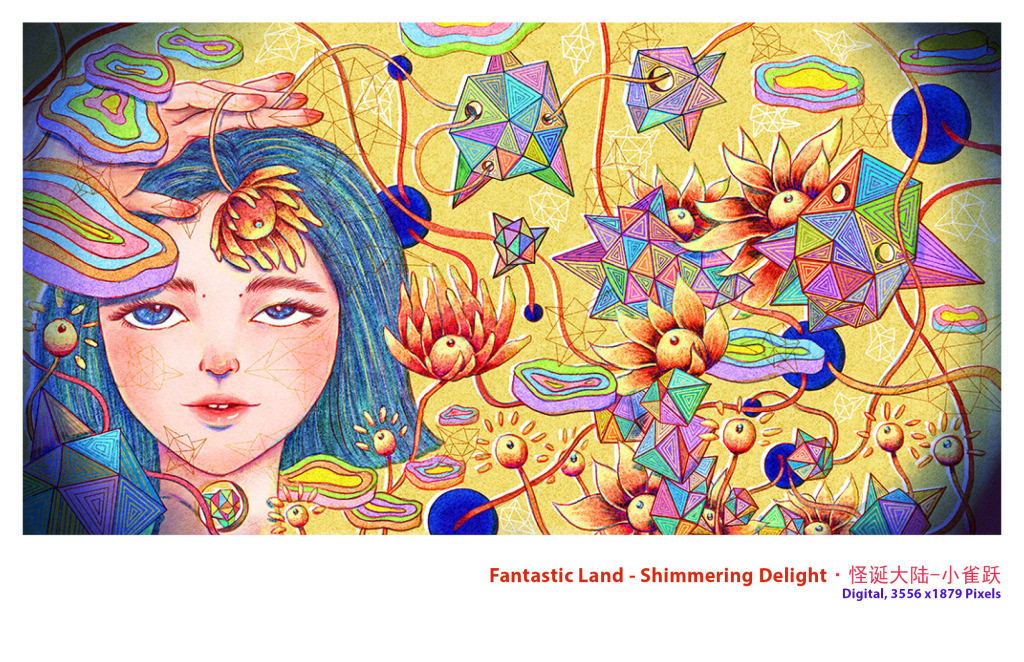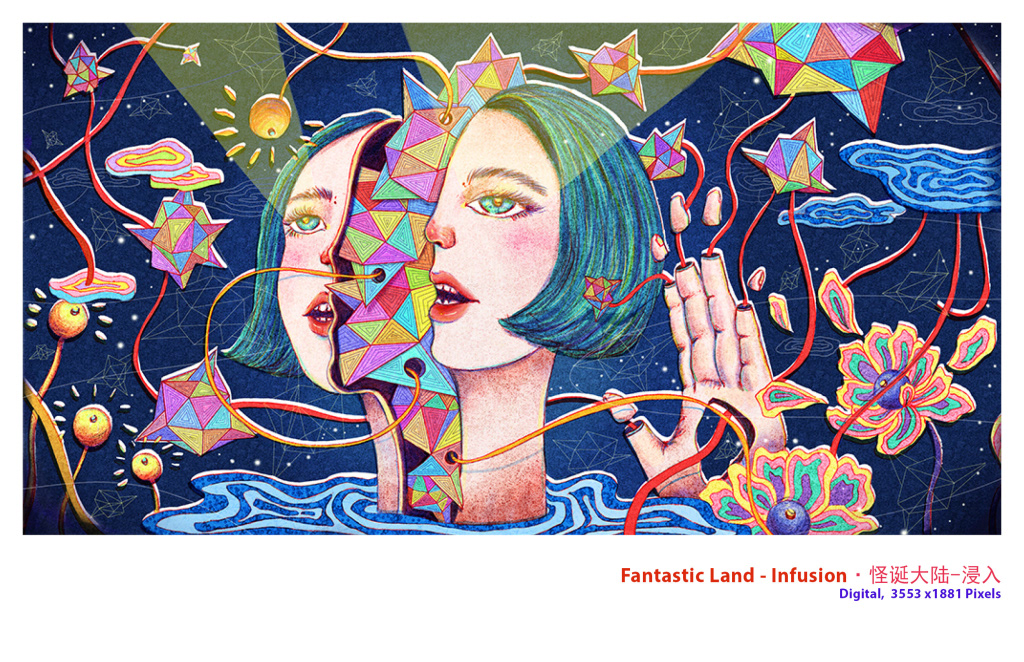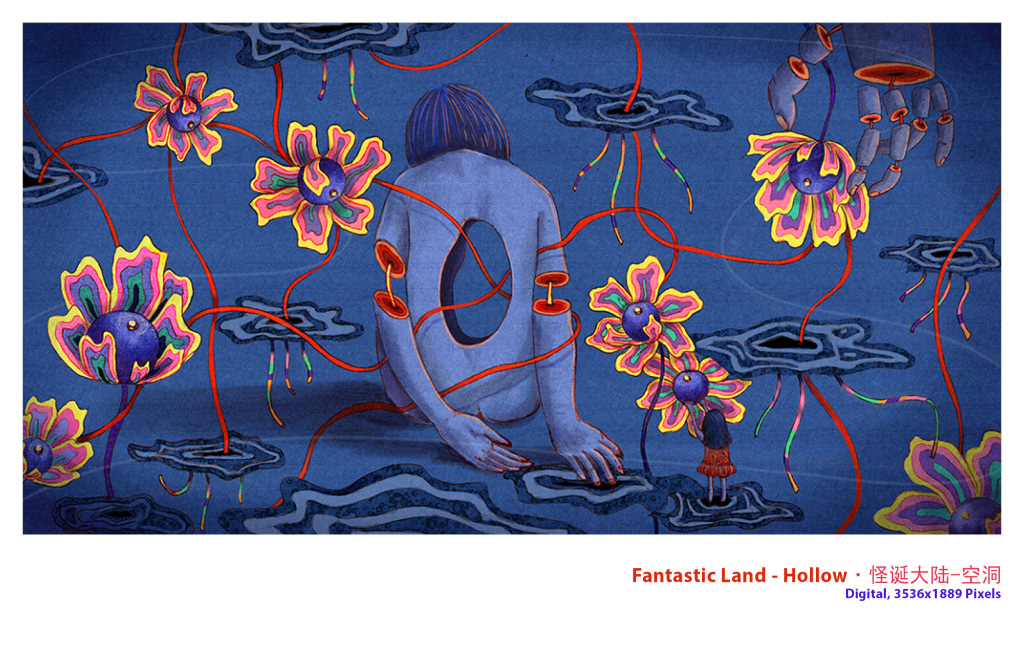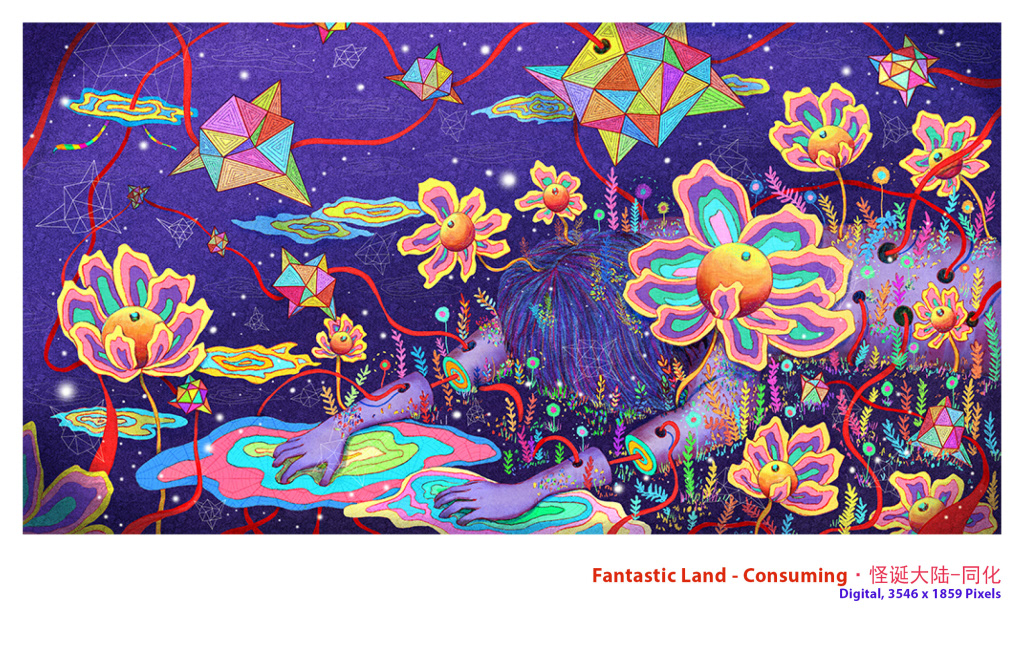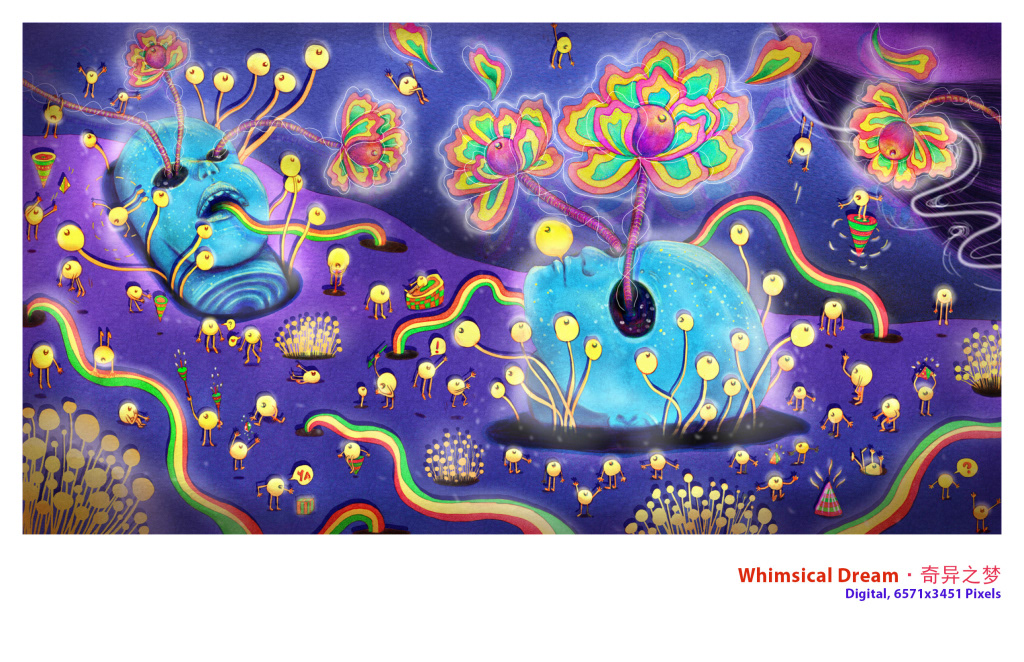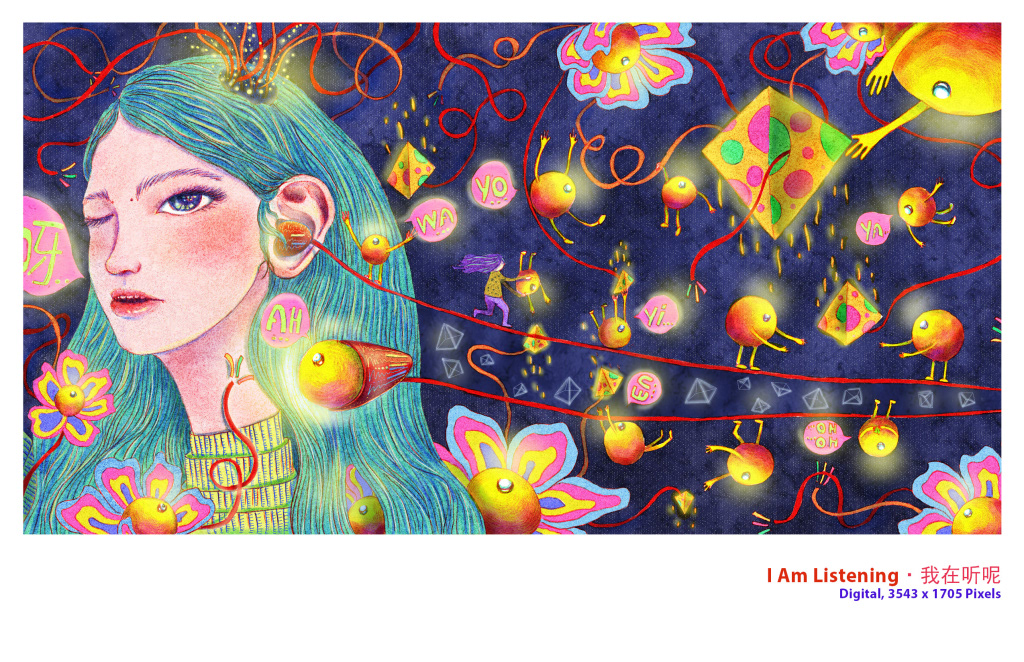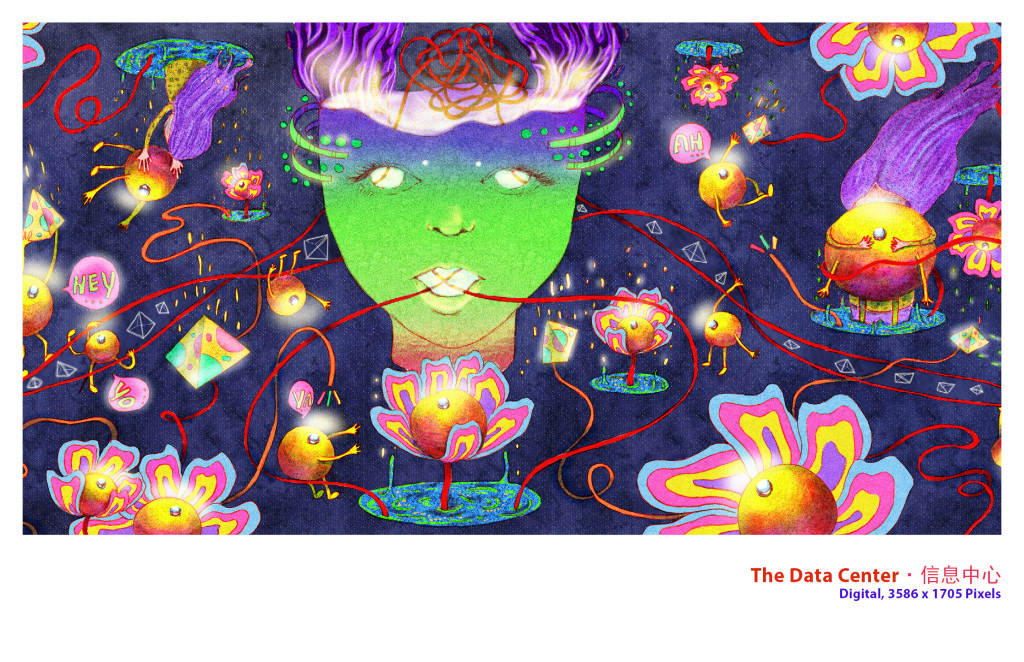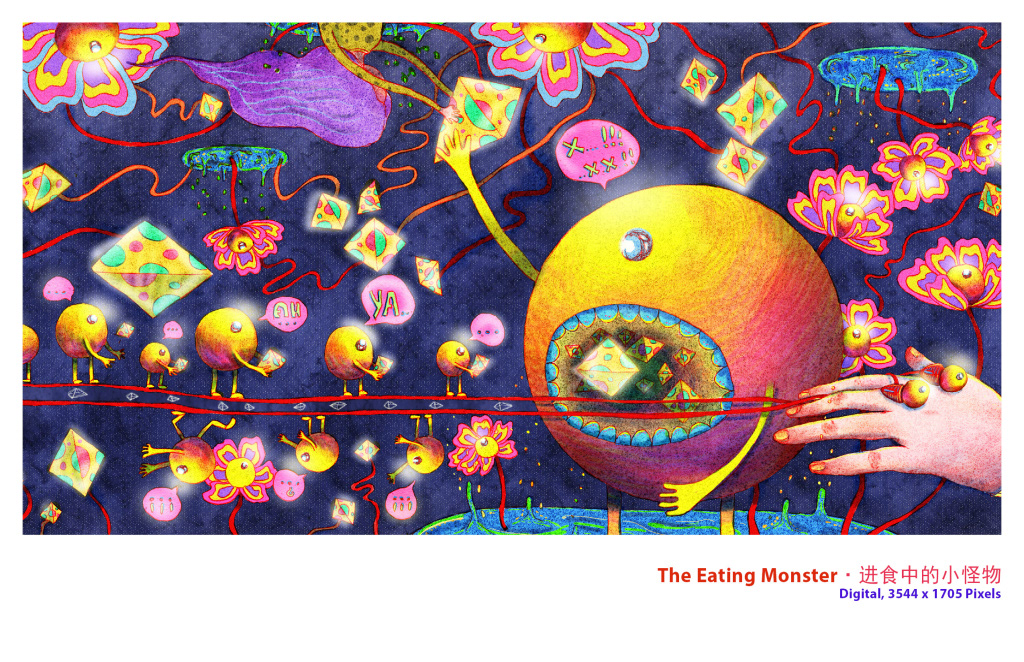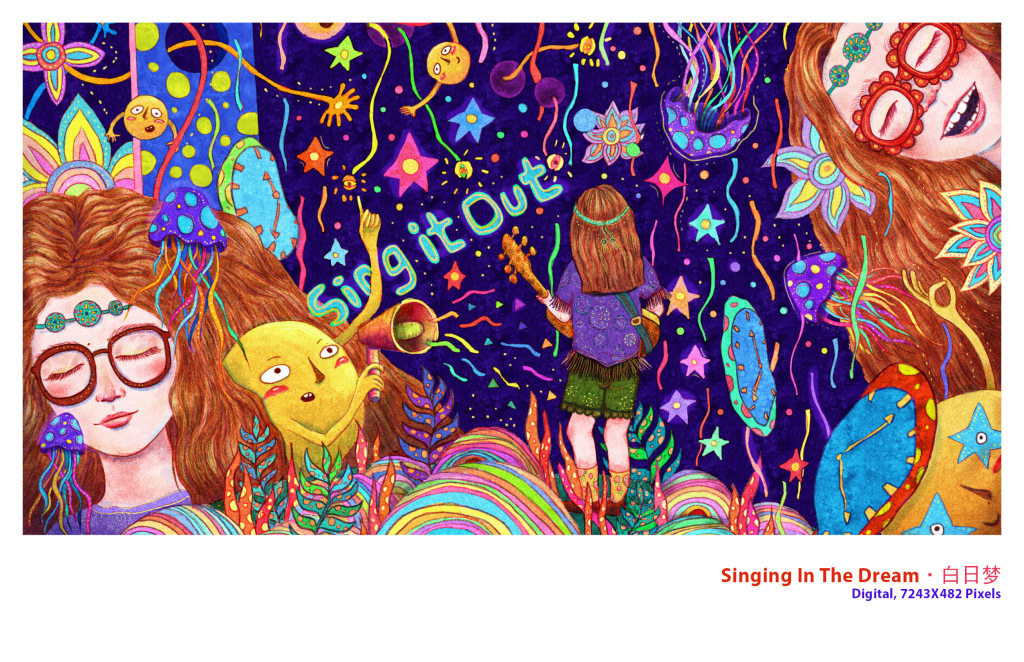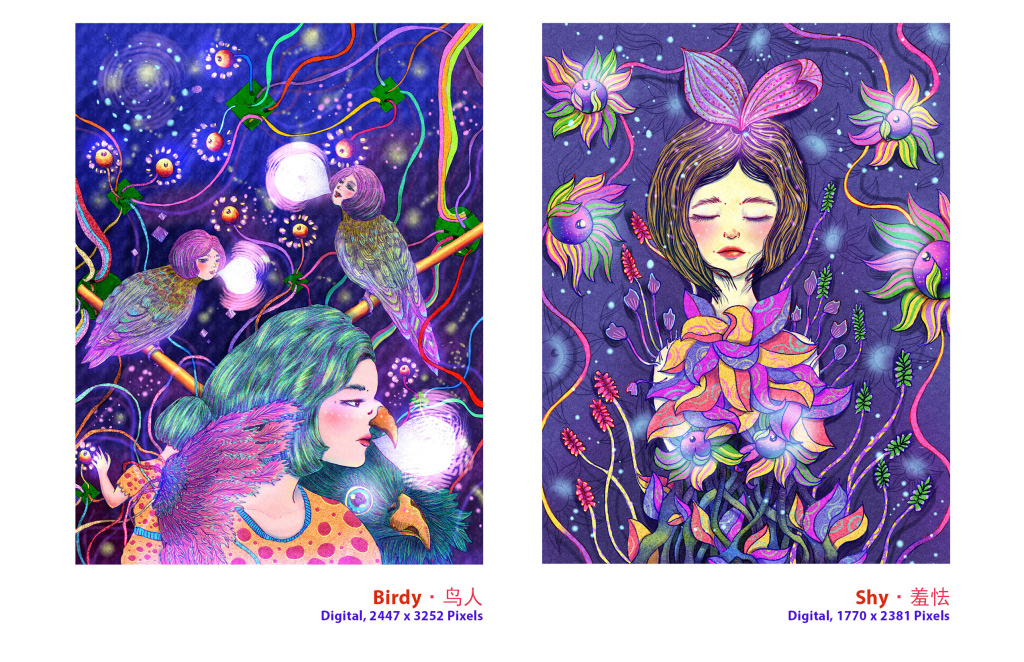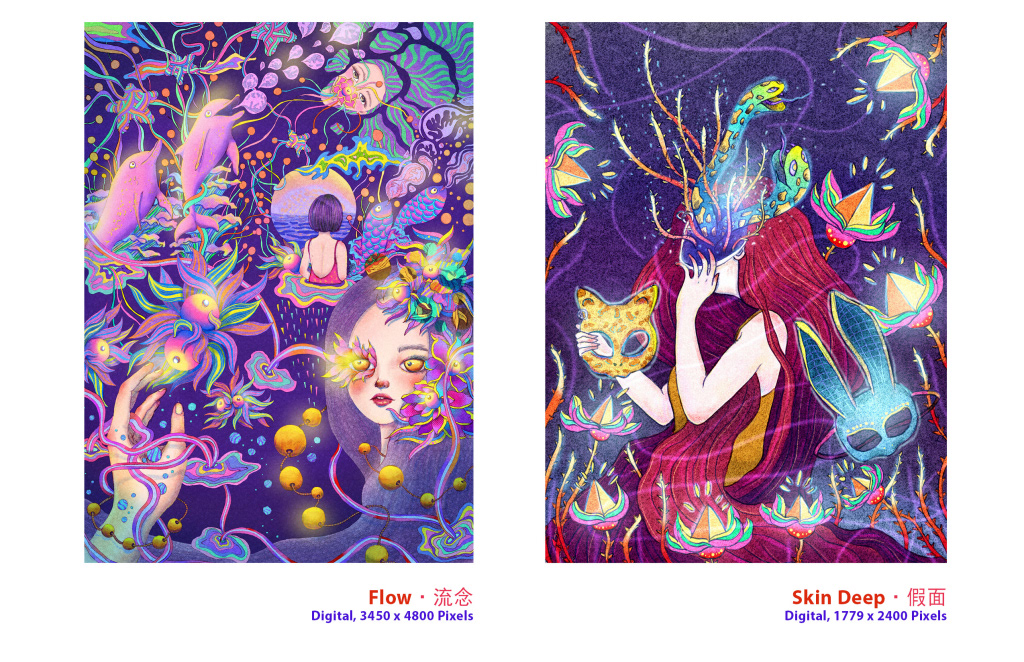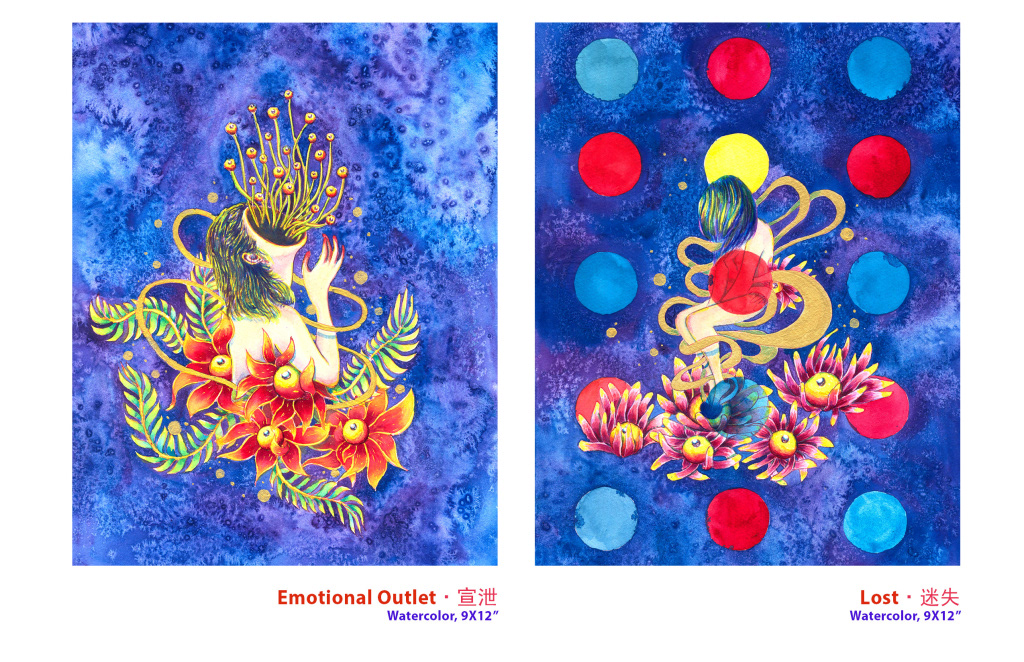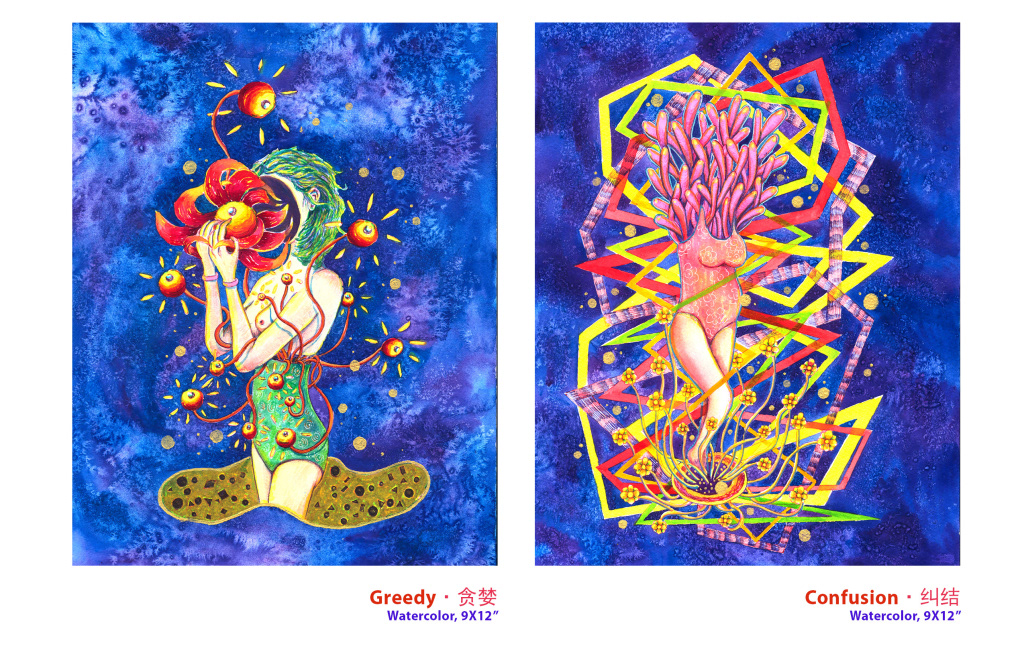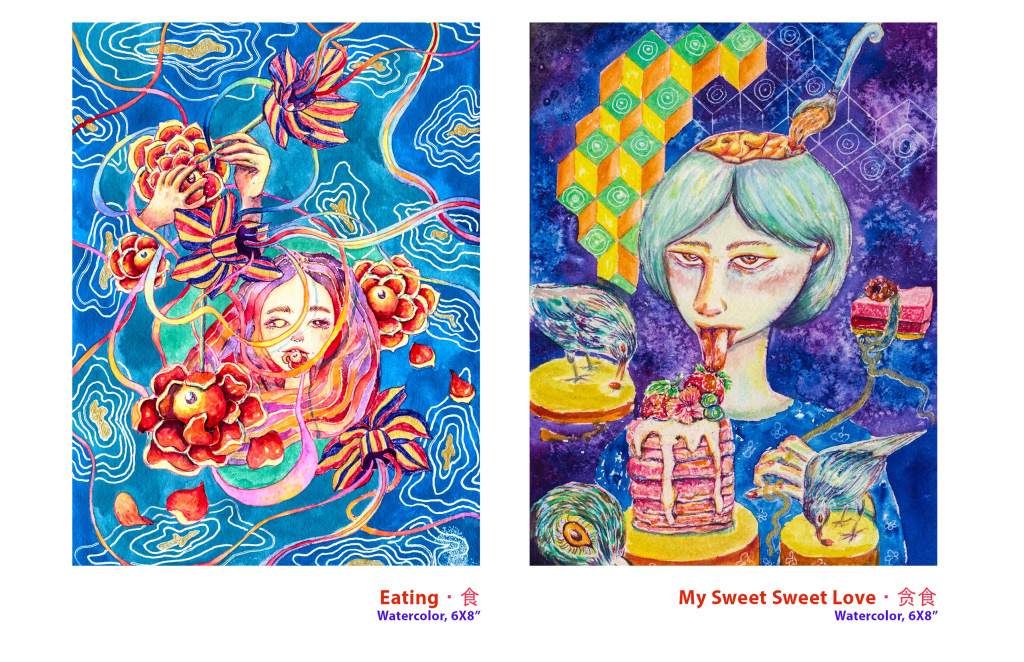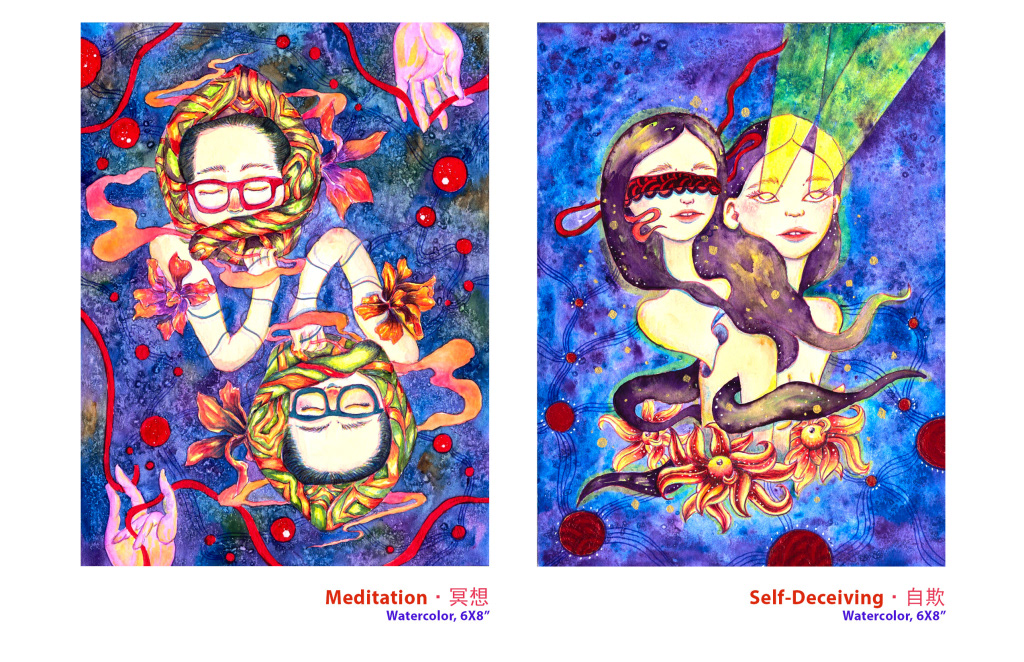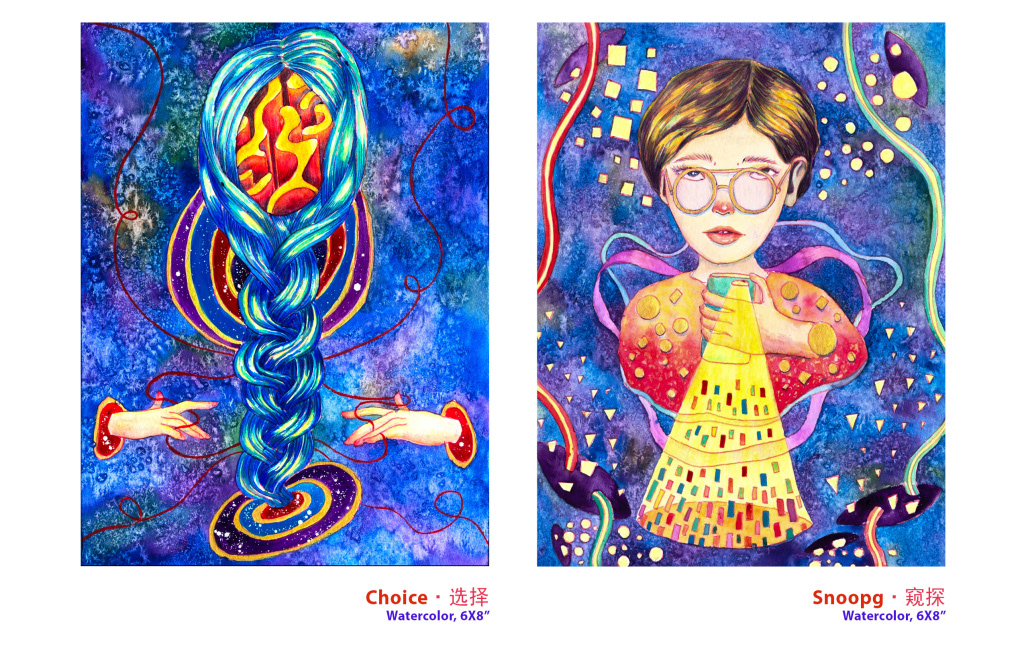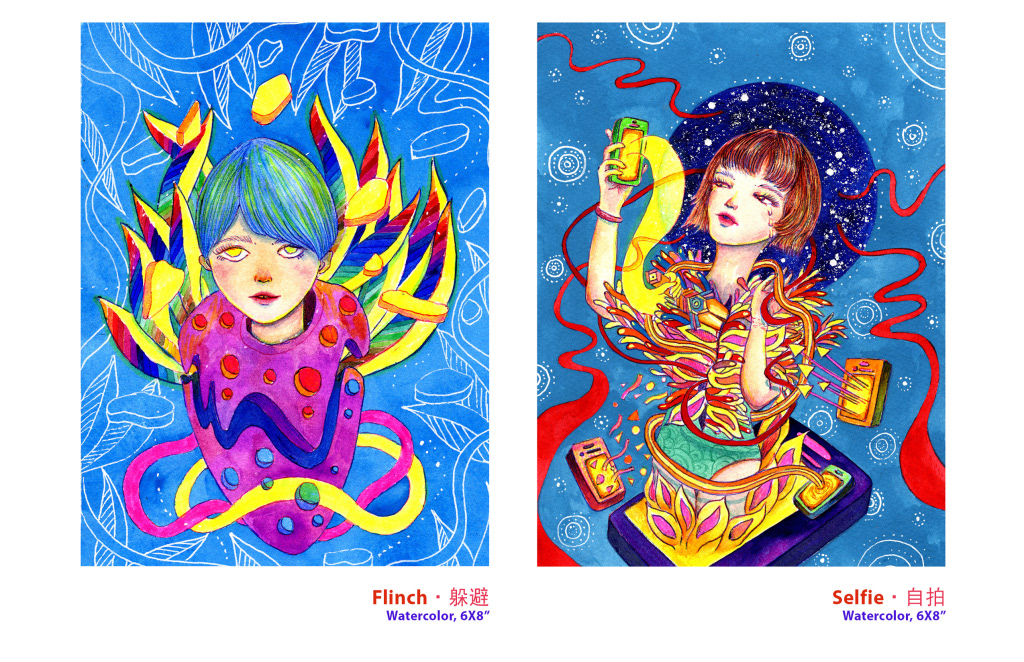 —

Red and Blue Ballpoint Pen Drawings · 红蓝圆珠笔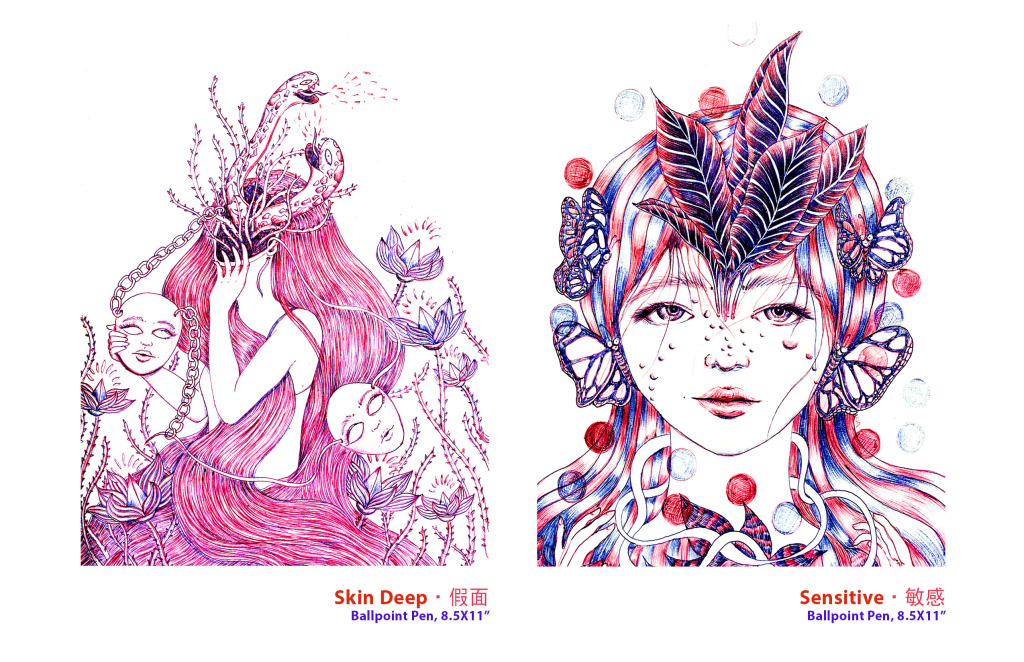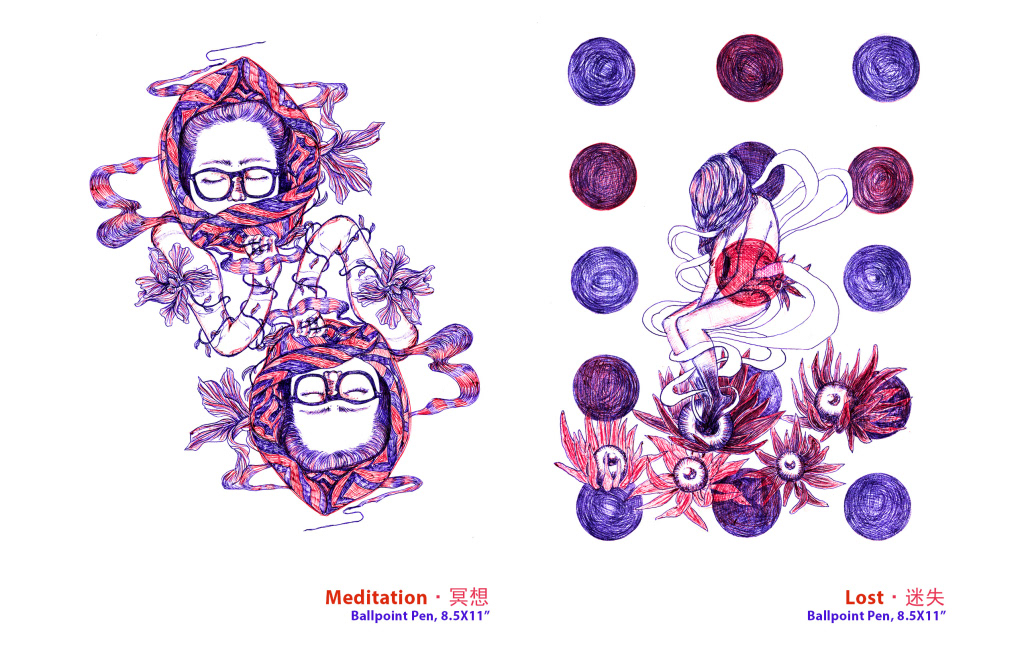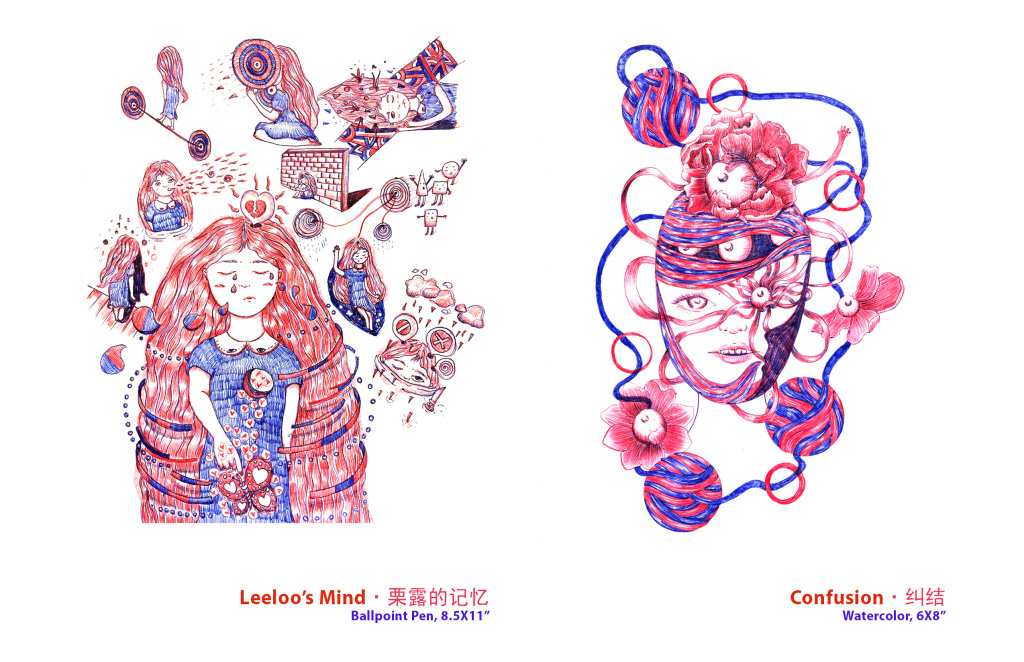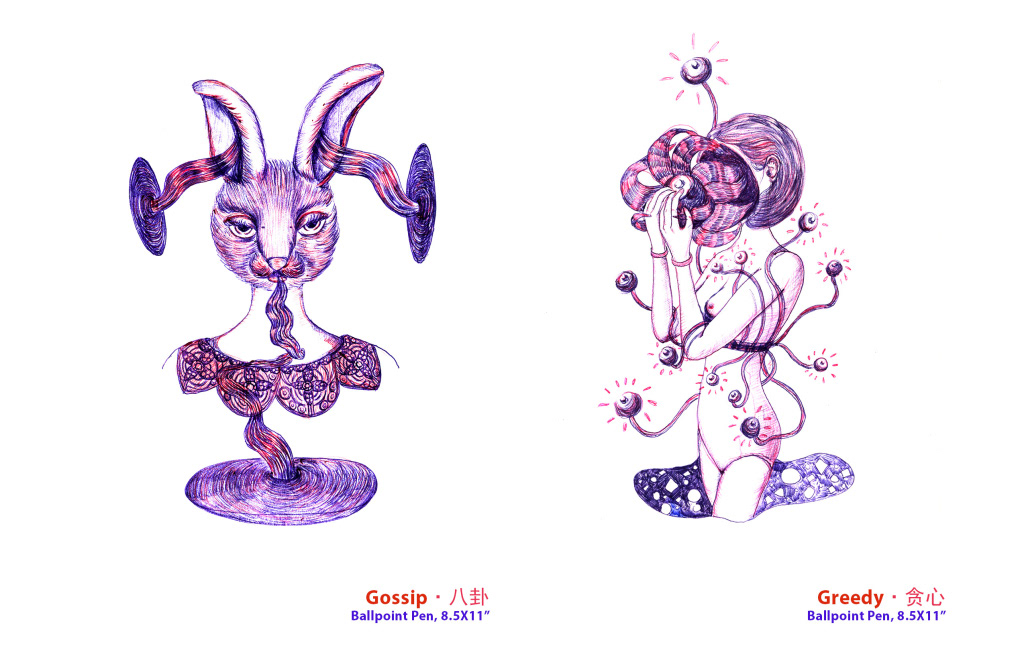 —

我才能在3年短短的时间中,从绘画小白到现在能够随心的画画。
谢谢我在美国的Host Family,Tippy一家。
超级好的一家人。让我在美国那么愉快安心的学习与生活。
I want to give many thanks to my mom. Without her support and love, 
I would never have the chance that coming to United State to pursue my dream.
I want to thank my whole family, I love you all. (づ ̄ 3 ̄)づ
I want to thank my boyfriend and his whole family, for all the love and support 
they give me which make me feel warm and loved.
I want to thank my advisor Joel T. Dugan, for all the guidance and 
support from the past 3 years. Without him, I could not make it this far 
and achived all the goals I set before I entered this program.
I want to thank all my friends, even we did not see each other for a long long time. 
Through social media and other communication apps, they send me love and care which
make me stronger to face my life journey.
I want to thank all my teachers and calssmates, for such a wonderful stuying enviornment.
I do appreciate all the love, idea sharing, support, and all the memorable time we shared 
I have grown so much, not only as an artist but also as a person. 
I experinced many different art forms: painting,drawing, graphic design, 
ceramics, printmaking... I believe I will carry all the artistic skills and professional attitudes
I learned at FHSU into my future life. As my MFA program comes to the end,
 my journey as a freelance illustrator has already begun.
 I wish all the best to my peers and a bright future to the university