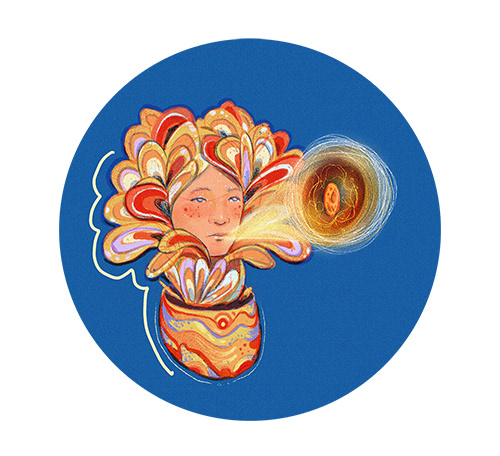 龍燦· Cadie Can Long 
Cadie is a Chinese freelance illustrator now based in Los Angeles. 

- About me
I view art as a journey to explore this wonderful and intriguing world. 
I feel there are two sides of me. One side of me wants to explore the human psyche to build a fantastical world. The other loves nature, cute things, and wants to create things that can make people feel warm and happy. 
I love to use watercolor, gouache, ballpoints pen and digital apps to create illustrations, paintings, drawings, doodles...
I studied film as an undergraduate and earned a MFA degree in Painting, May 2018. Illustration is my favorite way of expressing myself and exploring the world around me. I currently produce editorial and commercial illustrations for magazines and advertisements, as well as doing personal works for gallery art.
​​​​​​​