This project aims to illustrate out archaic chinese mythic creatures and legends from a book "A Chinese Bestiary - Strange Creatures from the Guideways Through Mountains and Seas"(山海经) which was written ca.21-221 BC.
那時花千骨大熱
就在想這些異獸神物哪裡來的
一直以來對這些神話傳說十分著迷
以前的文字怎麼描述這些事物的呢
我們家弟弟博覽群書 哈哈
他說山海經里有很多
然後我就開始讀山海經了
山海经记载了地理,神话神人神兽,植物,动物,矿物,人文,医药,民俗
古代人民腦洞開很大的
古文真的美 簡潔 到位
而且讀那些文字自己也會有所幻想
那些生物會長成什麼模樣
於是就做了一集山海異獸的插畫
中文書目參考《全本繪圖山海經 五臟山經》《全本繪圖山海經 大荒四經》武漢大學出版社

FEISHU
In Tianchi mountains, the FEISHU beast resembles a rabbit but with the head of a rat. It uses its back to fly.
P.S. I am so afraid of rat, using a head of squarrel instead:)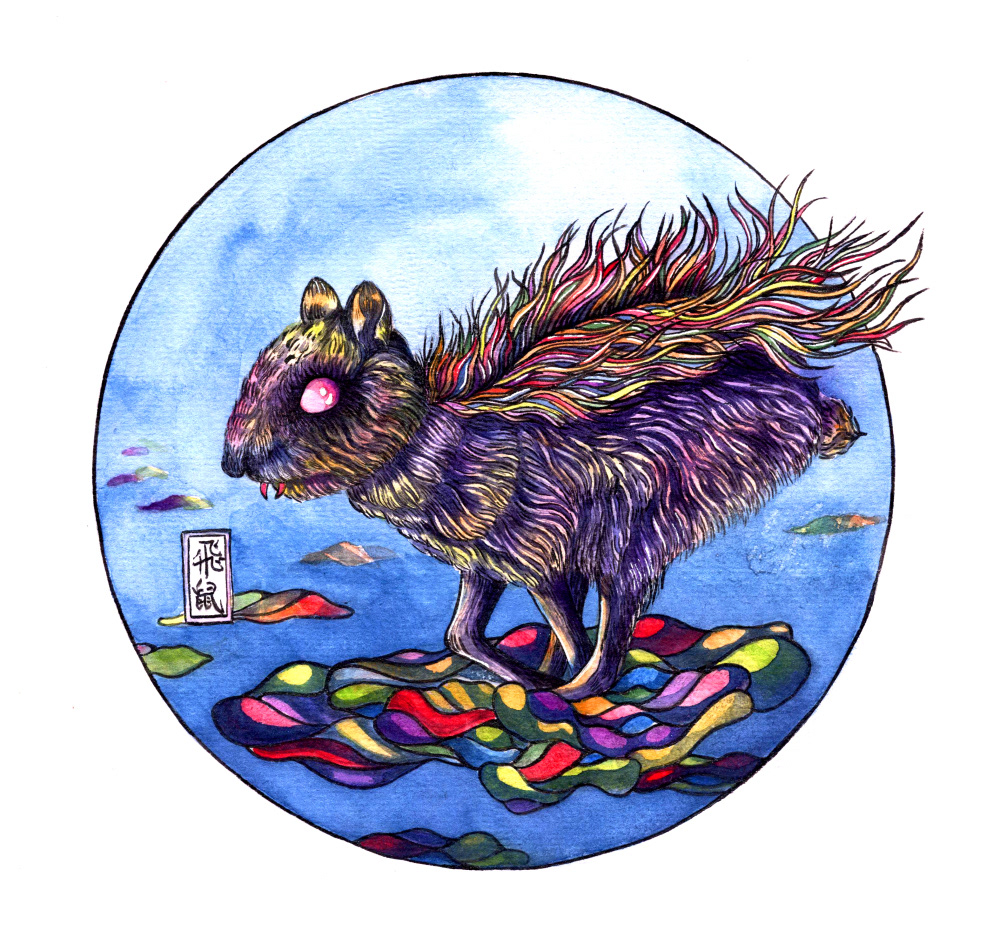 FEIYI
In Hunxi mountains, the FEIYI snake has a single head and two bodies.

RUPI
In Shuniaotongxue Mountains, Rupi fish has  a bird's head, fish's wings, and a fish's tail. It gives birth to pearls and jade.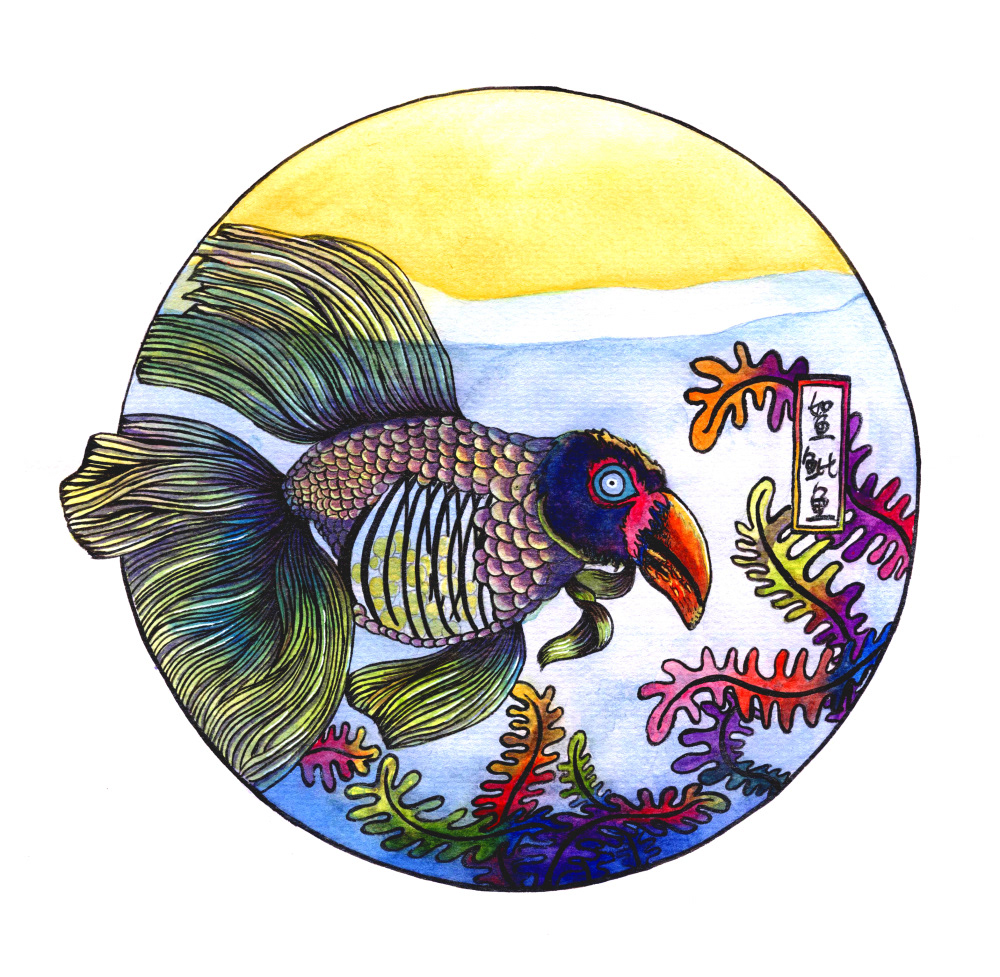 YIYU
In YIwang Mountains, the YIYU bird resembles a crow with three heads and six tails. Its screaming sounds like human laughing and it is adept to it.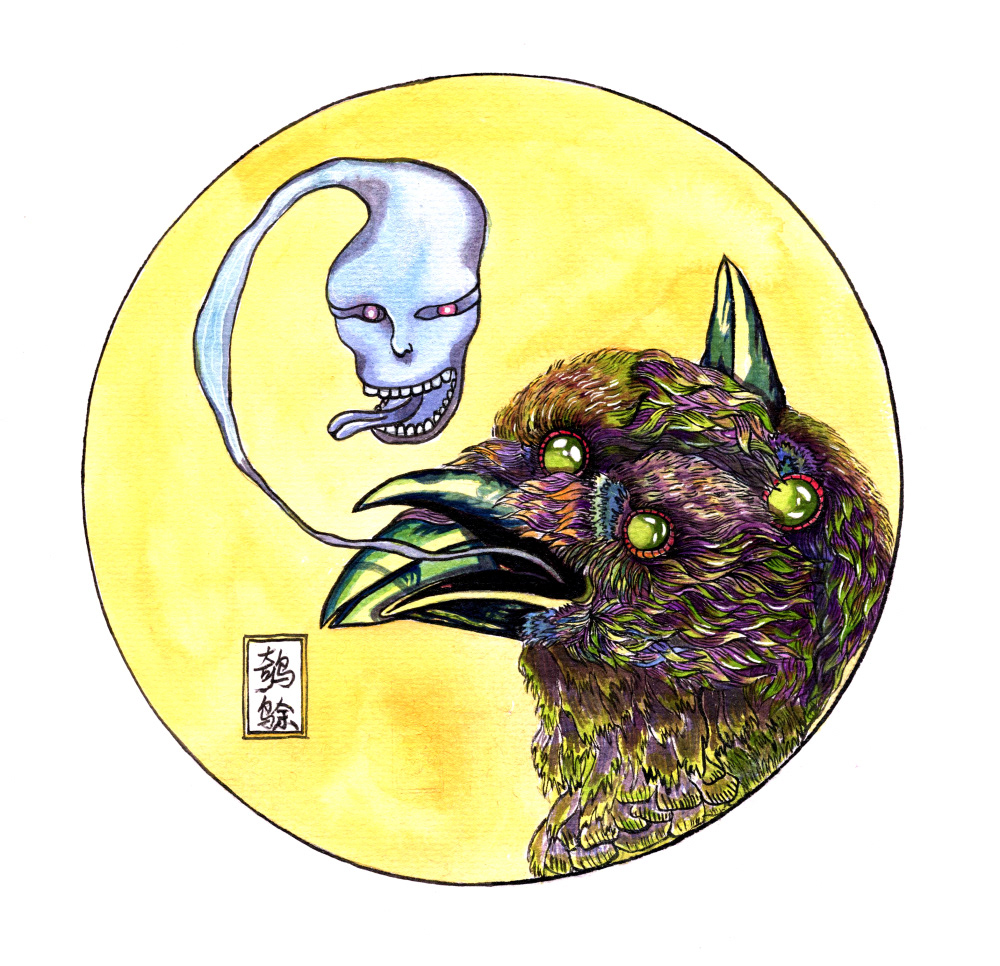 YINGRU
In Gaotu Shan, the YINGRU beastresembles a deer with a white tail, horse's hooves, human hands, and four horns.
SHUSI
In the same mountains, the SHUSI bird resembles an eagle with human feet.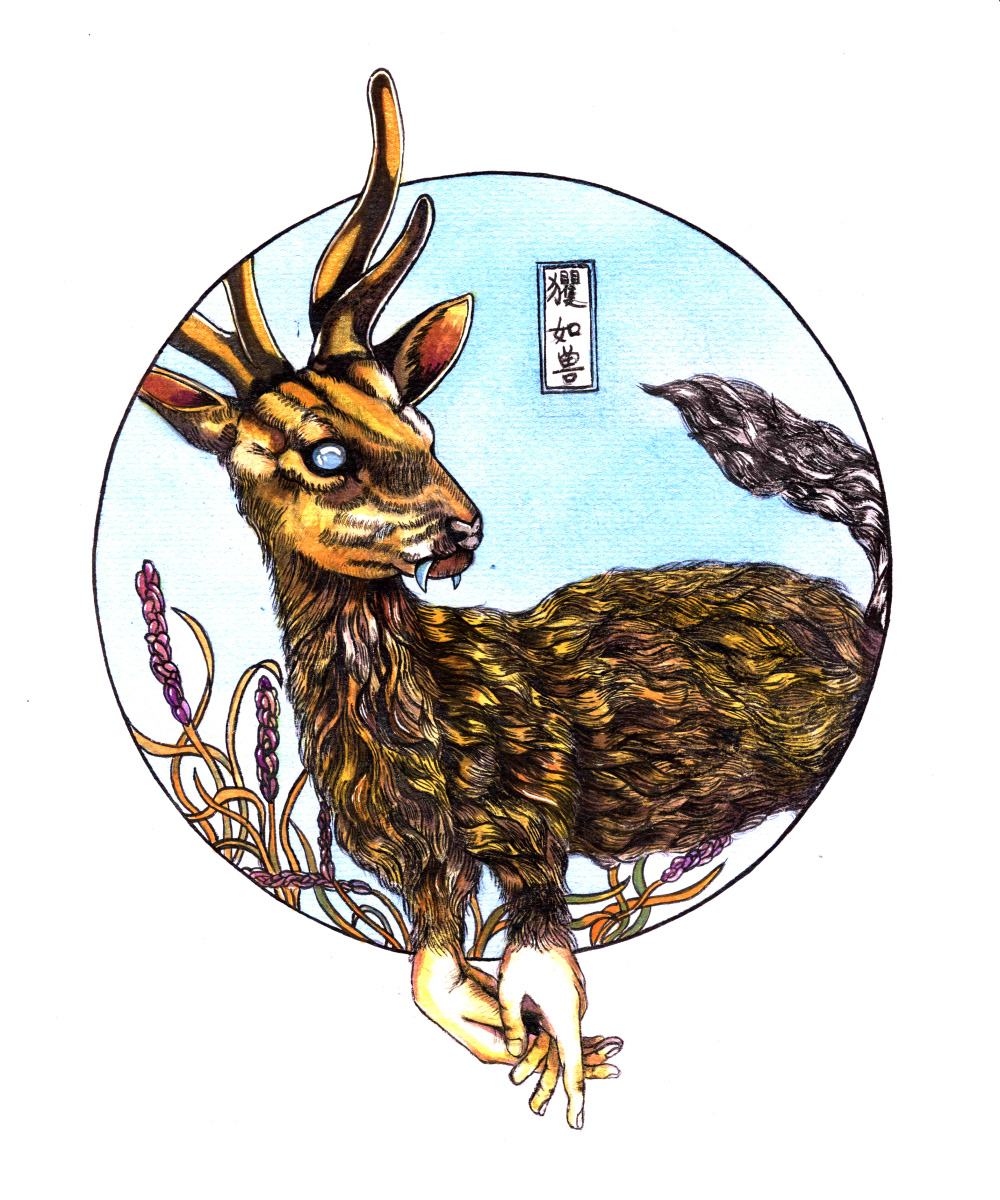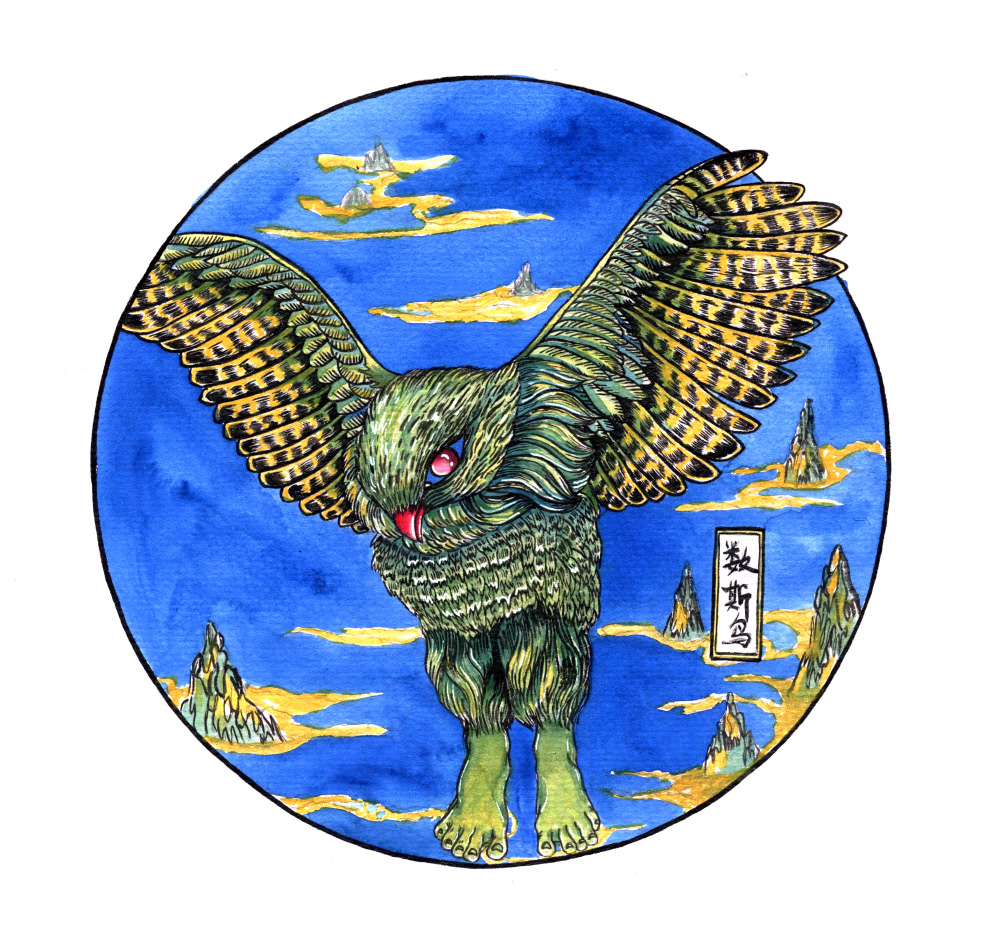 BAIYUAN (White Gibbons)
In Tangting mountains, Baiyuan is the white gibbon whose face and hands are black with silver fur. Its screaming naturally makes people feel sad. Chinese Poets always employed white gibbons as a conventional image of human sorrow.
I did two versions, which do you like better?:)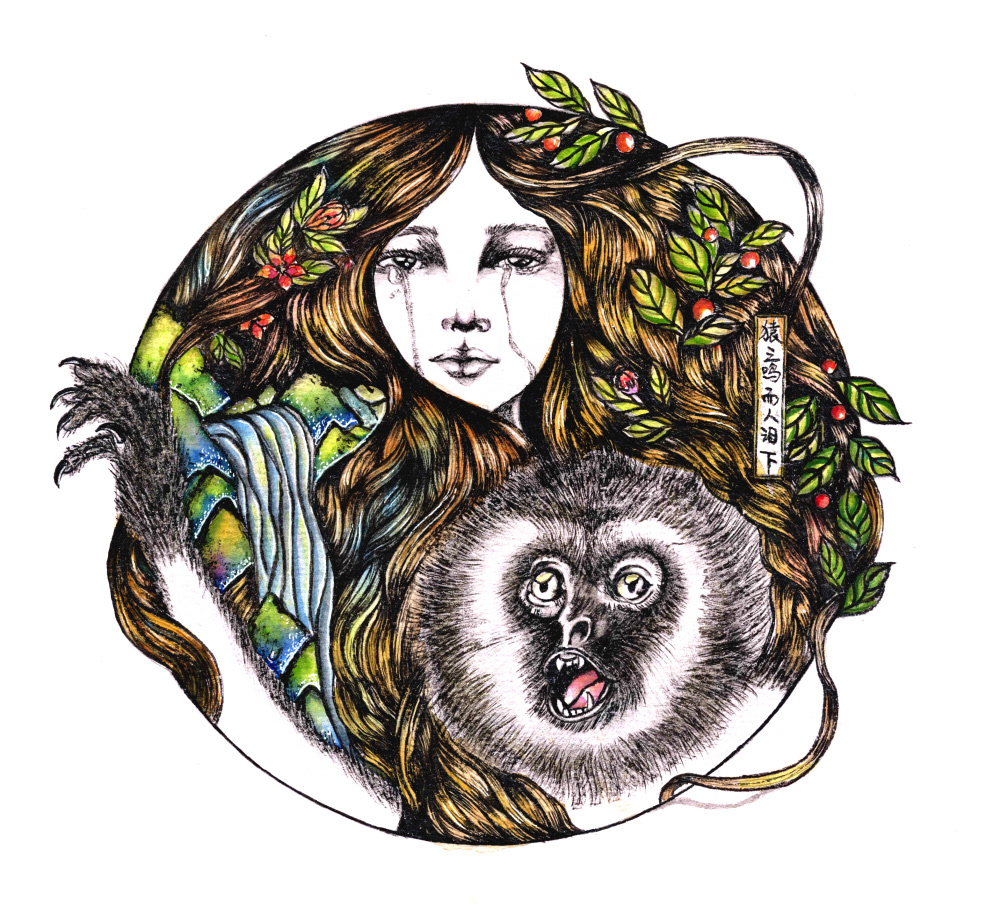 BOSHI
In Ji mountains, jade can be found. The BOSHI beast resembles a goat with nine tails and four ears with its eyes on its back.

BIFANG 
In Zhang'e mountains,the BIFANG bird resembles a crane with s single foot, red markings on a green and blue body with a white beak. If seen by people, it is an omen of an inexplicable fire in town, it carries the seed of fire.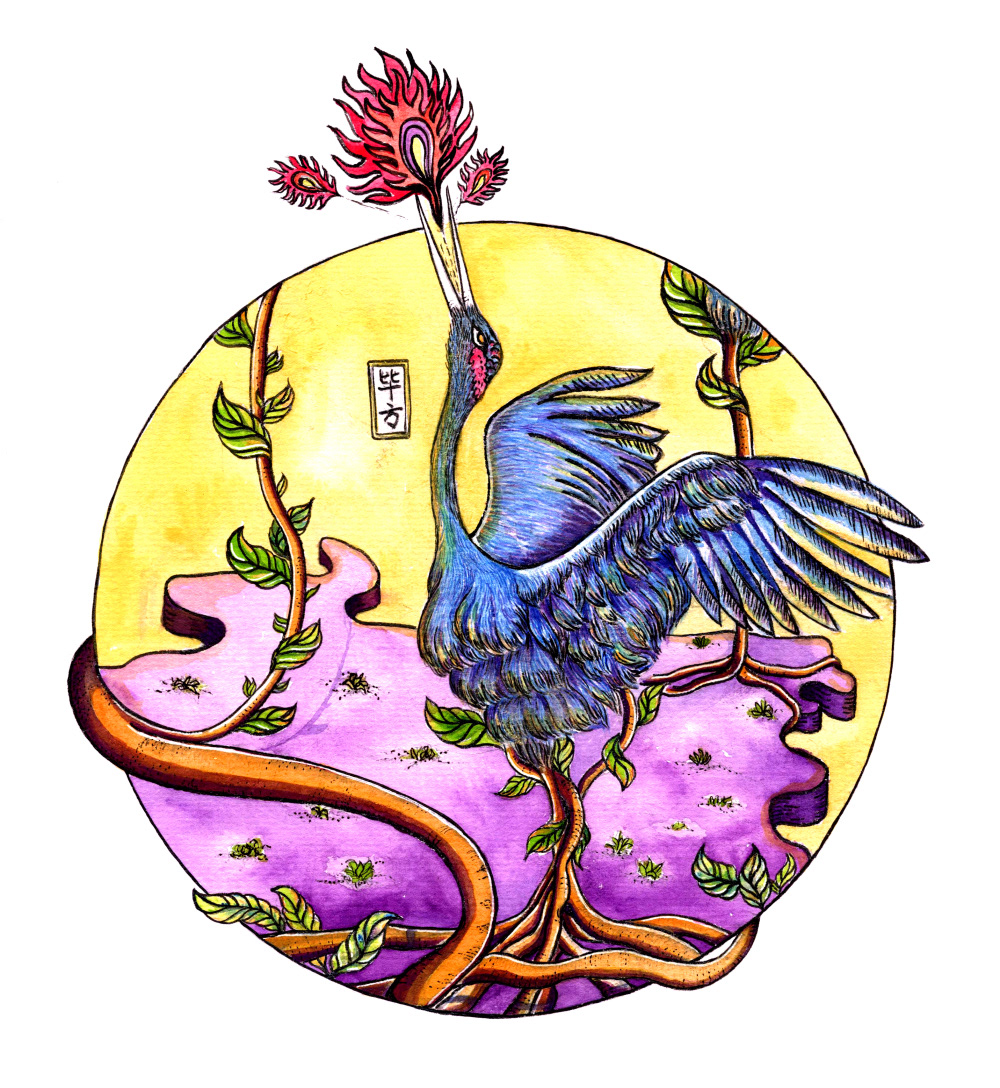 JIUFENG
In Beijitiangui Mountains,There is a god named JIUFENG who has nine heads, human faces, and a bird's body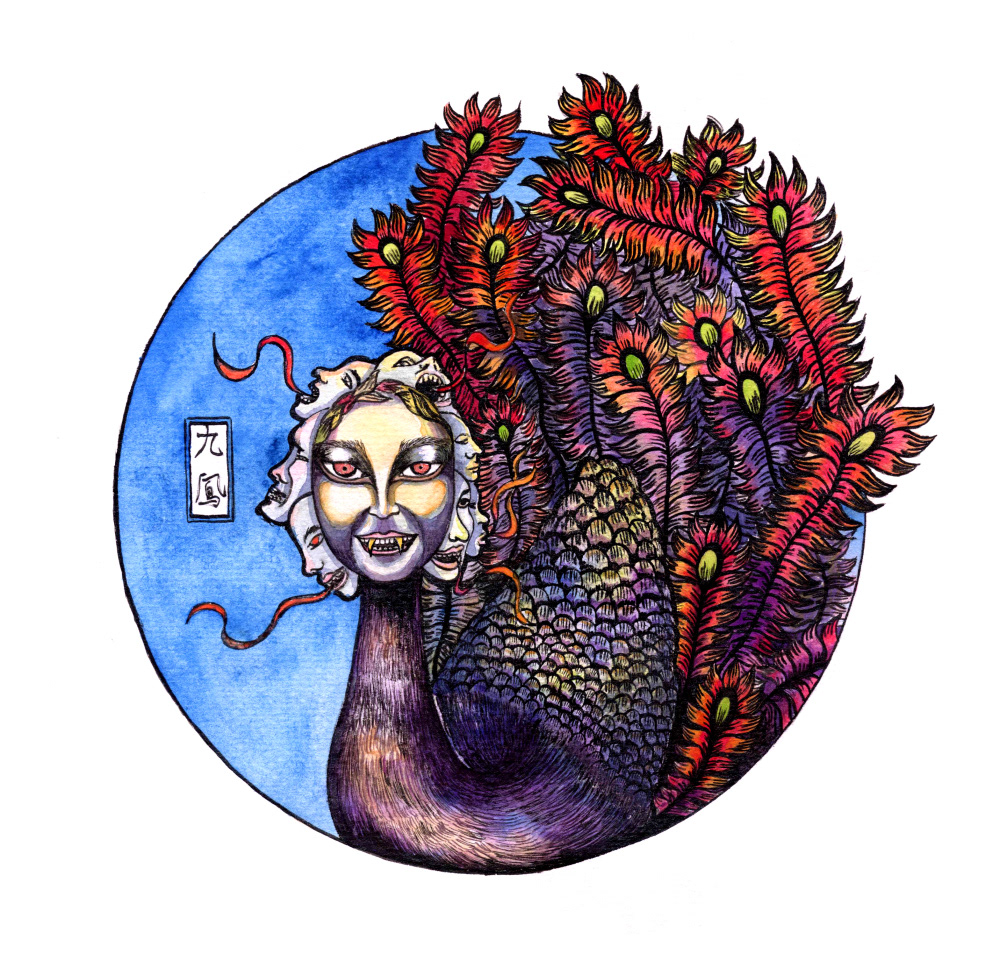 Stay in Tune
Thanks for scrolling:)